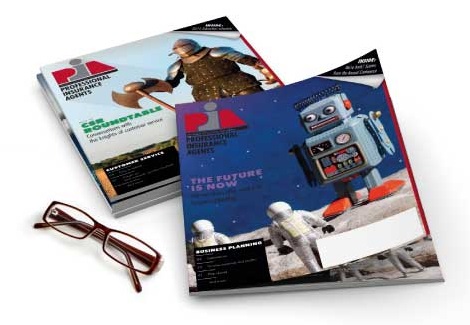 Dec 9, 2011
PIANY meets with DFS Superintendent Lawsky to discuss crucial issues
NEW YORK, N.Y.-Leaders from the Professional Insurance Agents of New York State Inc. met with New York State Department of Financial Services Superintendent Benjamin Lawsky and his top staff on Dec. 2, in New York City, to discuss issues relevant to insurance agents and consumers. Topics on the agenda included: standardizing windstorm deductibles so they apply only to hurricanes and are displayed clearly to consumers; reducing the number of nonrenewals an insurer may issue without DFS notification to 4 percent per county; reconvening (and pushing for full staffing) of the Temporary Panel on Homeowners Insurance Coverage; and fully implementing the landmark coastal homeowner legislation passed in 2008.
Representing PIANY at the meeting were President Richard Savino, CIC, CPIA; Director Peter Resnick; Director Mike Cracco; Legislative Representative Allison Lee and PIANY Director of Government & Industry Affairs Matthew Guilbault, Esq.
PIANY commended Lawsky on the public comments he made in September that "Private insurance is there to help people when a disaster strikes, and the state will do everything in its power to ensure that insurance companies are properly paying claims." And that, "insurance companies and their personnel will be held accountable if they are misleading New Yorkers about the terms of coverage."
PIANY pointed out that despite Tropical Storm Irene and the damage it caused, coastal New York, nonetheless, has been lucky to escape a direct hit from a true hurricane-but luck is no substitute for planning. PIANY described instances in the not-so-distant past where homeowners were pummeled by rising rates, nonrenewals and threats of nonrenewal of their homeowners insurance policies and explained that homeowners shouldnt have to worry about whether they will be able to get coverage when their policies expire-there will be another storm at some point, and planning for that inevitability is essential.
Specifically, PIANY reiterated its support for a package of reforms put forth by the department in late 2010, one of which would restrict insurance companies from applying a special deductible for wind damage unless a hurricane actually makes landfall in New York. These important consumer protection measures were part of a comprehensive plan by the department to help ensure the availability and affordability of homeowners insurance in coastal areas. The plan included proposed new regulations. PIANY asked Lawsky to renew the departments push to implement these important new changes in the aftermath of tropical storm Irene.
"PIANY appreciates Superintendent Lawsky taking the time to meet with us to discuss these important issues," said PIANY President Savino. "We are pleased that the positive rapport weve built continues tofacilitate our mutual goal ofimprovingNew Yorks insuranceindustryfor consumers and businesses. PIANY looks forward tocontinuing our work with the superintendentand the DFSon these and other important issues for professional independent agents and their clients."
PIANY is a trade association representing professional, independent insurance agencies, brokerages and their employees throughout the state.
-30-