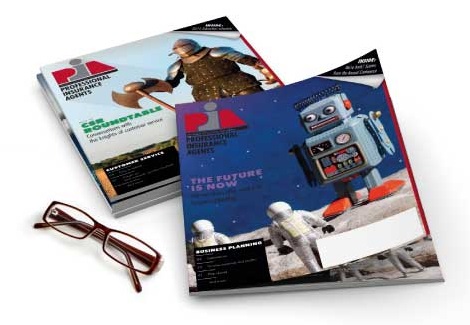 Jan 19, 2012
Member Brokerage Service employee, Jennifer Nall receives scholarship from PIANY
NEW YORK-The Professional Insurance Agents of New York State Inc. presented Jennifer Nall with its prestigious Arthur I. Moll Memorial Scholarship, Jan. 18, 2012, at PIANYs Metropolitan Regional Awareness Program at the New York Hilton, in Manhattan. Nall is customer service representative at Member Brokerage Services, Briarwood, N.Y.
PIANY presents the award, in memory of Arthur I. Moll, past president of both PIANY and PIA National, to a PIANY member who is a full-time insurance professional with less than five years of experience in the insurance industry.
"Jennifers reputation as a key part of her agencys professional service extends to customers, carriers and colleagues, who extol her qualities as a hard worker with a great deal of interest in educating herself to benefit them," said Richard A. Savino, CIC, CPIA, president of PIANY. "She currently is working toward her Certified Insurance Service Representative designation."
The scholarship provides full tuition coverage for two CISR seminars conducted by PIANY.
In addition to the presentation of the scholarship, the event also featured a keynote address by Jill Griffin, senior vice president of Strategy Innovations at Starcom Mediavest Group.
The scholarship presentation and the keynote address both took place during MetroRAPs luncheon.
The days events included an expansive trade show, and timely education sessions approved for continuing education credits, including: Maximizing your agencys Internet presence, in the morning and Managing E&O exposures in a 24-7 world in the afternoon. The conference also included a monitored exam for the self-study program, Advertising, rebating and referrals: Staying compliant when designing your marketing plans.
PIANY is a trade association representing professional, independent insurance agencies, brokerages and their employees throughout the state.
- 30 -