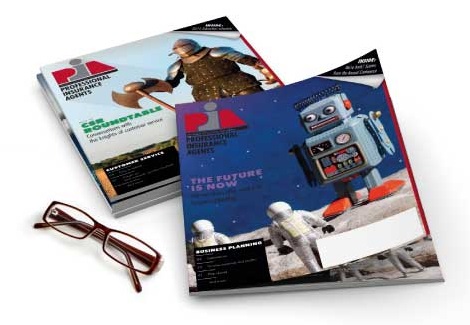 Dec 10, 2013
PIANY announces 2014 legislative agenda: Priorities include certificates, labor law
GLENMONT, N.Y.-The Professional Insurance Agents of New York State Inc. announced its agenda for the upcoming legislative session in 2014. PIANYs comprehensive agenda, as identified by its member agents through a formal survey and input obtained by directors and Advisory Council members, is important to consumers and businesses statewide, and includes a number of reforms, including: certificates of insurance; labor law (240/241); and automobile photo inspections. PIA members also told the association to renew its efforts to eliminate the competitive advantages of the State Insurance Fund.
"PIANY members have identified the top issues that affect their agencies and New Yorks insurance-buying public," said Alan Plafker, CPIA, president of PIANY. "PIANY is committed to fight for legislation that will ensure that New Yorks businesses and homeowners are able to obtain the insurance they need and we look forward to working with the state lawmakers to affect positive change on their behalf."
PIANYs 2014 Legislative Agenda
Certificates of insurance
Building on last sessions momentum (the bill passed in both houses of the state Legislature), PIANY again will work to pass legislation to address fraudulent and improper certificates of insurance demands. Insurance producers across the state are burdened on a daily basis by requests to issue certificates of insurance that, if honored, would give the certificate holder the impression that more insurance coverage was in place than the actual policy provides. This illusion of coverage is dangerous to everyone. Despite many insurance department circular letters forbidding the practice, it is not specifically addressed in current Insurance Law. As a consequence, licensed producers are asked, on behalf of their clients, to complete inappropriate certificate of insurance forms that add terms or clauses that a public entity or other third-party certificate holder requires, but which are not contained in the insurance policy. PIANY has worked with agent groups, insurers and general contractors to offer a proposal to prevent certificate holders from seeking the illegal creation of unique and highly improper certificates by creating a new section of Insurance Law forbidding the practice.
Labor law reform
PIANY joined a campaign "Get New York Building" that will push to have Scaffold Law reform enacted in 2014. PIANY has long advocated to change the states labor laws "strict liability" to a negligence standard. Sections 240, 241 and 241-a of the New York Labor Law impose a strict liability standard on general contractors and property owners when workers are injured at their job sites. Strict liability removes access to the customary legal defenses when a suit is brought. Because of this law, insurers exclude general liability coverage for contractors in their policies. Most can only get insurance with exclusions precluding payments for labor law cases, so contractors risk bankruptcy from uninsured claims and injured parties will not be compensated through insurance claims. These claims also affect owners of properties when contractors are working. The state faces a loss of jobs and economic activity, particularly small businesses and minority and women-owned businesses, as insurance costs are factored into bids and new construction becomes prohibitively expensive. PIANY supports a change to substitute a negligence standard for the strict liability imposed by current law.
Auto insurance
Make automobile photo inspections optional for carriers. Mandatory photo inspection requirements cause policyholders to lose automobile physical damage coverage when the pictures are not taken in the very short time frame provided. It has been universally agreed by all parties (except the company that makes money by taking the photos) that mandatory photo inspection requirements have outlived their usefulness and should be repealed. Insurance carriers agree. In the absence of repeal, insurance carriers should have the option of paying these claims.
Combat auto insurance fraud by reforming no-fault. No-fault insurance costs are skyrocketing again. PIANY recognizes that New Yorks competitive auto insurance market is again threatened despite reforms the New York First auto fraud coalition has helped enact in the past. PIANY will advocate for comprehensive reform to the no-fault system.
Property insurance
Standardize coastal homeowners insurance hurricane deductible triggers. Hurricane deductible triggers vary widely by company. This lack of standardization causes neighboring homeowners who suffer equal damage from a coastal storm to find that one homeowner has coverage for the damage and the other does not through the operation of their policys hurricane deductible. Its PIANYs position that standardizing the trigger point at which an insurers deductible will apply, while maintaining the flexibility of setting the deductible, will protect consumers against this type of scenario and needs to be done now. The Assembly passes this legislation every year. This year PIANY will urge the Senate to pass the bill.
Workers compensation
Broker compensation from the NYSIF. Insurance brokers whose business clients obtain workers compensation coverage from the NYSIF currently receive no commission for the services they render on these clients behalf. In the past, PIANY has reached out to the NYSIF to include in its rates a factor that would compensate producers. However, the organization, citing its statutory rating provisions, has been resistant. NYSIFs continued reliance on the uncompensated services of licensed insurance producers is an issue of equity. It should be resolved by amending NYSIFs statutory rating provisions to provide compensation to the insureds broker of record.
NYSIFs exemption from licensing and other insurance requirements. New Yorks commercial insurance market faces unique problems stemming from NYSIFs structural advantages and operating methods. NYSIF maintains an active marketing operation adverse to independent agents and actively takes steps to ensure that it gets and keeps direct business. According to PIANY and its members, NYSIF should be a "residual" market, and should play the part of a "last-resort" market instead of an avid competitor against the private sector.
Enhance policyholder protections. All other types of business insurance coverage are governed by provisions of state Insurance Law that confer far greater policyholder protections than apply to workers compensation. One of PIANYs goals for 2014 will be to allow for better protection against cancellation and nonrenewal and longer notice prior to coverage termination, which could be conferred on policyholders by adding workers compensation to the types of insurance protected under Section 3426 of the state Insurance Law. Workers compensation policyholders should be afforded all the protections offered to other policyholders.
PIANYs legislative agenda is available to members here or press can call the PIA Communication Department at (800) 424-4244.
PIANY is a trade association representing professional, independent insurance agencies, brokerages and their employees throughout the state.
-30-