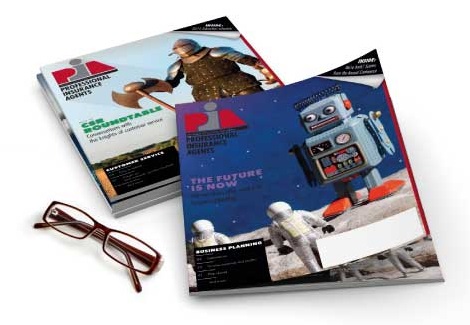 Apr 10, 2014
PIANY discusses New York's auto insurance market with Assembly Insurance Committee
ALBANY, N.Y.-The Professional Insurance Agents of New York State Inc., provided testimony today at a public hearing called by the Assembly Standing Committee on Insurance to review the states auto insurance market. The association was invited by Assembly Insurance Committee Chair Kevin Cahill, D-103, to provide input at the meeting, which was held at the Legislative Office Building in Albany, N.Y.
Among the committees concerns were the states ranking with regard to auto insurance pricing, as well as issues including minimum coverage requirements; adequate levels of comprehensive and collision coverage to meet consumer needs; no-fault coverage; the residual market and high-risk populations; and the role of the New York State Department of Financial Services in regulating the automobile insurance industry.
PIANY Director of Government & Industry Affairs Matthew F. Guilbault, Esq. and Director of Research Dan Corbin, CPCU, CIC, LUTC, reported the associations members-professional insurance agents throughout New York state-say that coverage generally is affordable, with the exceptions of youthful drivers, especially those who live in Downstate New York and those who have traffic infractions, bad credit or policy lapses.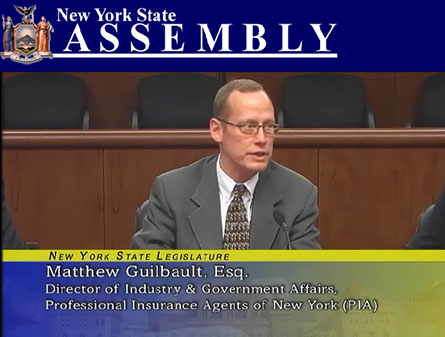 "Moreover," Guilbault said, "the International Risk Management Institute has found New Yorks percentage of uninsured motorists ranks lowest in the country, at only 5 percent." The countrys average is 13.8 percent and neighboring states, according to the IRMI, all are higher than New York.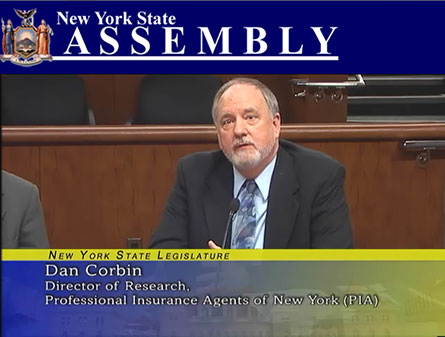 However, PIA reported, its members tell their association the states minimum coverage requirements are inadequate. New Yorks minimum limit requirement was last raised nearly two decades ago in 1995.
"Many of our members (92 percent of those who responded to a survey conducted by the association) tell PIANY that the current minimum limits are irresponsibly low. Even a young adult, new to the job market with no assets should have more than $60,000 coverage for an injury and property damage. It doesnt take a very serious wreck to exceed those levels," Guilbault explained.
PIANY said it also surveyed its members about their ability to place auto policies in the residual market and for high-risk policyholders. The majority of the associations respondents (70 percent) said indeed, they do find it difficult to place policies for high-risk policyholders and that they access the residual market for both personal auto insurance (64 percent) and for commercial insurance (63 percent).
The association took the opportunity to discuss additional issues in the auto market, including the need to increase the default level for supplementary uninsured motorist coverage. PIANY also discussed updating legislation that mandates insurers to require drivers to obtain photo inspections of vehicles prior to obtaining coverage. "While this requirement may have made sense in 1977, technology and other fraud-fighting advances have made this requirement obsolete," Guilbault said. "Carriers and their customers should not have to continue to comply with this outdated requirement."
Another important issue PIANY raised was the need to reform the states no-fault system.
"True comprehensive reform of the system is needed, and it can be accomplished only through a coordinated approach of both reforming Regulation 68 and the statutory framework of no-fault through legislation," Guilbault said. "Once again, New York state is experiencing steep increases in no-fault fraud. As a result, the costs associated with fraud and abuse of the states no-fault system ultimately are borne by policyholders, and they are now the second highest in the country and 111 percent higher than the U.S. average."
PIA has long supported several statutory changes to the states no-fault system.
"It is time to enact comprehensive and systemic reform of the no-fault system, while preserving the benefits that justified its adoption 36 years ago-reducing costs and delays in paying claims," Guilbault said.
PIANY is a trade association representing professional, independent insurance agencies, brokerages and their employees throughout the state.
-30-