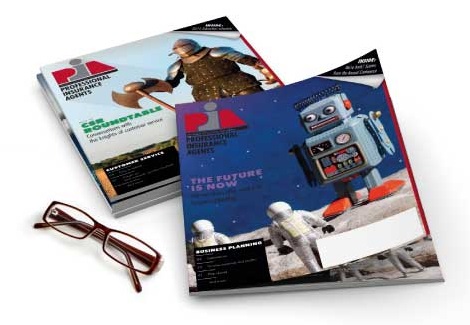 Apr 11, 2014
PIANY and PIACT laud senators' support of TRIA reauthorization
ALBANY, N.Y.-The Professional Insurance Agents of New York State and Connecticut Inc., are applauding U.S. Senators Charles E. Schumer, D-NY, and Christopher Murphy, D-CT, for introducing a bill in the Senate that would reauthorize the Terrorism Risk Insurance Act for a period of seven years.
"As professional agents and brokers who live and do business in the state where terrorism has been in our memories and part of lives every day since even before Sept. 11, we are grateful for Senator Schumer and Murphys leadership in introducing this important legislation." said PIANY President Alan Plafker, CPIA. "With TRIA currently scheduled to sunset on Dec. 31, 2014, reauthorization is desperately needed. Failure to re-authorize TRIA in a timely fashion could have dire consequences on the nations economy and ability to rebound from a terrorist attack."
PIA has long been a supporter of a timely TRIA reauthorization and during PIAs recent Federal Legislative Summit PIA representatives from New York and Connecticut met with Sen. Schumer and Sen. Murphys offices and were joined by sister affiliates in other states in presenting this message. During these meetings, PIA members emphasized the importance of the program and the serious repercussions a lapse could have on the insurance industry as well as on the nations economy, such as skyrocketing workers compensation rates.
"The current Terrorism Risk Insurance Program has operated well for the industry and country since its passage in the aftermath of 9/11," said PIACT President Peter Frascarelli, CPIA. "We are encouraged that the Senate has recognized the importance of the program, but we caution against changes to the current structure."
Under the proposed legislation, insurers copays would be raised to 20 percent from 15 percent. In addition, the recoupment of federal payments will be mandatory if the insurance industrys aggregate compensation loss is less than $37.5 billion, up from the current sum of $27.5 billion.
This increase would be phased in over a period of five years. While these changes put more financial onus on insurance carriers, they do so in a manner that is both measured and gradual. PIA is concerned that any further changes to TRIA could lead to small and mid-sized carriers, the life blood of many markets, being shut out of the market, an outcome that would be detrimental to many communities.
This legislation now goes to the U.S. Senate Banking Committee for consideration. PIA encourages the committee and the Senate as a whole to act on this legislation quickly to ensure that market disruption is minimized. PIA also urges the House to make reauthorizing TRIA a priority.
PIACT and PIANY are trade associations representing professional, independent insurance agencies, brokerages and their employees throughout their respective states.

-30-