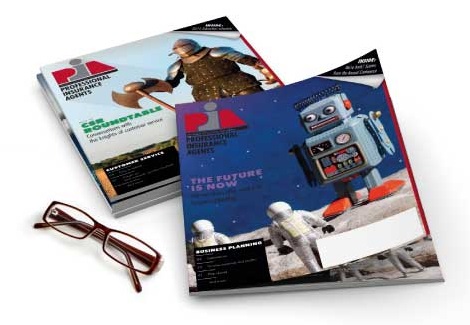 Apr 17, 2014
Farese named PIANY's LIRAP Industry Professional of the Year
GLENMONT, N.Y.-The Professional Insurance Agents of New York State Inc. will present John Farese of Sayville, N.Y., with its Industry Professional of the Year award at the associations 30th Annual Long Island Regional Awareness Program, May, 1, 2014. The event will be held at a new location, Crest Hollow Country Club in Woodbury, N.Y. Farese is Regional Sales Director for Travelers Insurance Co.
This award recognizes an individual from an insurance company, general agency, managing general agency or other insurance industry profession, who has demonstrated qualities that foster a strong working relationship with agents and brokers, and who has exemplified a commitment to professionalism and service.
"Throughout his career, John has demonstrated a respect for his colleagues and customers in the insurance industry," said Alan Plafker, CPIA, PIANY president. "This award reflects his dedication to the insurance industry where he has built a reputation for professionalism."
In addition to the presentation of the Distinction of Professionalism awards, PIANYs LIRAP also will feature Bob Nystrom, former New York Islander, who will present the keynote address. Participants also will have access to a sold-out trade show and networking opportunities throughout the day. The day also will include timely education sessions approved for continuing education credits. Participants can attend the education session Certificates of Insurance-N.Y. Construction Changes in the morning and Ethical Issues in E&O in the afternoon.
PIANY is a trade association representing professional, independent insurance agencies, brokerages and their employees throughout the state.

-30-