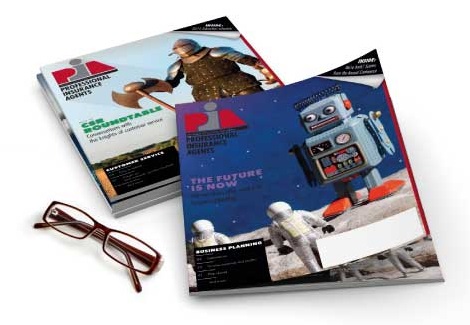 May 16, 2014
PIANJ/NY Joint Annual Conference starts Sunday, will you be there?
TRENTON, N.J.-The Professional Insurance Agents of New Jersey and New York State Inc. will celebrate 75 years representing professional, independent agents and their employees at their 2014 Joint Annual Conference at the Trump Taj Mahal in Atlantic City, June 8-10. The event is expected to exceed last years attendance which included some 2,000 insurance-industry representatives making it also the largest gathering of insurance industry professionals in the Northeast.

The 75th anniversary will be especially noted with a gala banquet, featuring a red carpet entry, on Monday, June 9. The three-day conference will also will allow individuals to choose from eight different education sessions and earn continuing-education credits, attend networking opportunities and participate in an expansive trade show.

The New Jersey Young Insurance Professionals, an affiliate of PIANJ, will host their 30th annual Fun Run to benefit Special Olympics New Jersey. To date, these organizations have raised more than $3 million for SONJ.
Agents also will have ample opportunity to earn continuing education credits. Eight timely education sessions are available:
"Jury Have You Reached a Verdict?"-An E&O Mock Trial, moderated by Curtis M. Pearsall, CPCU, CPIA, AU, ARM, AIA, president of Pearsall Associates and William Kelly, Esq., partner with Tompkins, McGuire, Wachenfeld & Barry;
Nasty Stuff-You Dont Want on Your Policy, presented by Steven D. Lyon, CPCU, CIC, CRM, AAI, ARM, AIS, CRIS;
Getting Back to Basics-Practicing Insurance Fundamentals, taught by Rita Hollada, CPCU, CIC, CPIA;
Strategies for Client Benefits in a Changing World, presented by Gary Slavin, CIC;
What Flood Insurance is Not, also taught by Rita Hollada;
Good Stuff-Endorsements You Want on Your Policy, also taught by Steven Lyon;
Contractors: Insuring the Liability Exposures, taught by Cathy Trischan, CPCU, CRM, CIC, ARM, AU, AAI, CRIS, MLIS; and
Dont Get Burnt-25 Potential E&O Issues, taught by Steven Lyon.
PIANJ and PIANY are trade associations representing professional, independent insurance agencies, brokerages and their employees throughout their respective states.
-30-