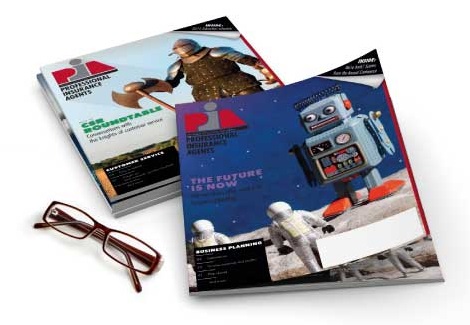 Sep 10, 2014
New York Young Insurance Professionals elect officers and directors
GLENMONT, N.Y.-Officers of the New York Young Insurance Professionals were elected today at its annual business meeting.
Jennifer DeCristofaro, of Lancer Insurance Agency, in Long Beach, N.Y.; was elected president;
Jason Bartow of Eugene A. Bartow Insurance Agency in Deer Park, N.Y. was elected president-elect;
Dina Bruno, of MetLife Auto & Home in Wantagh, N.Y. was elected vice president;
Tim Madden, of Standard Security Life Insurance Co., was elected secretary/treasurer;
Gino A. Orrino, CPIA, principal of Orrino Capital Services in Corona, N.Y., will serve as immediate past president.
In addition to the above, NY-YIP also elected to its board of directors: Carl Abramson of Associated Mutual Insurance Cooperative in Woodridge, N.Y.; George Hackney of Jimcor Agency in Saratoga Springs, N.Y.; Janal Montagna of Maxons Restorations in New York; Thomas Nofi of Lancer Insurance Co., in Long Beach, N.Y.; and James Smith of Premium Finance Brokerage, Shoreham, N.Y.
NY-YIP is an organization dedicated to the professional and personal growth of newcomers to the insurance industry and an affiliate of Professional Insurance Agents of New York State Inc., a trade association representing professional, independent insurance agencies, brokerages and their employees throughout the state.
-30-