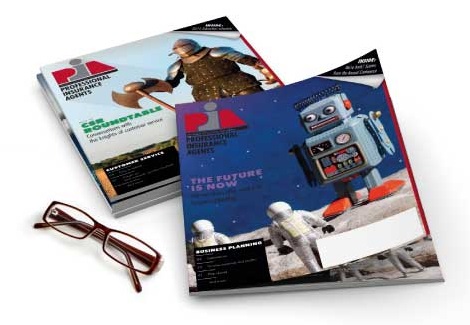 Dec 30, 2014
PIANY delivers relief to agents, policyholders with new photo inspection regulations, expanding time frame to 14 days
The Professional Insurance Agents of New York States work with CarCo Group and the New York State Department of Financial Services over this past year has resulted in an adopted regulation governing automobile photo inspections that will make it easier for agents and policyholders to comply with mandatory photo inspection rules. Historically, PIANY has advocated for the elimination of this requirement, however, enacting these substantial changes will benefit both consumers and agents. PIANY led the fight to amend the regulation, holding multiple meetings with various stakeholders and top staff at the NYSDFS and engaged carrier and other producer groups to coordinate the effort to have this regulation adopted.
"We are extremely pleased with the amendments adopted and we are grateful for the receptive participation of the Department of Financial Services as well as everyone involved with this successful effort," said PIANY President Anthony A. Kubera, CIC.
The new regulation will make the following changes, which take effect April 1, 2015:
increases the inspection deferral period from five to 14 calendar days. [Section 67.4(b)]
reduces the minimum time frame from four years to two years for an insured to be eligible for an inspection waiver for an additional and/or replacement automobile when the insured has been continuously insured for automobile insurance, with the same insurer or another insurer under common control or ownership. [Section 67.3(b)(3)]
allows an inspection waiver when an insured under a new policy had the automobile continuously insured for physical damage coverage by a previous insurer that inspected the automobile within the prior two years. [Section 67.3(b)(11)]
recognizes the use of new technology (digital photography, electronic storage and retrieval of inspection reports and photographs, use of email). [Section 67.5]
expands the current renewal inspection notice requirement from 33 days prior to renewal date to at least 45 days but no more than 60 calendar days prior to the annual policy renewal date in order to track with Insurance Law section 3425. [Section 67.7(c)(1)(i)]
amends the definitions to clarify the types of vehicles subject to the inspection requirement and establishes definitions for a new, unused automobile, durable medium, and new automobile dealer. [Section 67.1]
The proposed rule also includes non-substantive technical changes designed to clarify various provisions in the regulation.
PIANY also expressed concern with the requirement set forth in 11 NYCRR 67.3(b)(7), (8) and (10) that in order to waive the mandatory inspection requirement, a vehicle must be physically inspected by the previous insurer, particularly in the case where the vehicle is new or has not been sold or transferred. The Department has indicated that they will take under consideration the applicability of these waivers when the vehicle was originally new and the inspection was waived by the previous insurer pursuant to 67.3(b)(2), but did not want to delay implementation of the proposed amendment at this time.