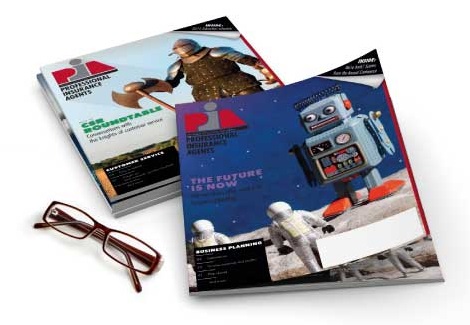 Apr 1, 2015
Building on successes of 2014, PIANY announces 2015 legislative priorities
GLENMONT, N.Y.-Building on victories it achieved on behalf of its members last year-including the passage of the certificates of insurance law and the increased timeframe of photo inspection requirements from five to 14 days-the Professional Insurance Agents of New York State Inc., announced its agenda for the 2015 legislative session. PIANYs agenda, as identified both by its member agents through a formal survey and input obtained by directors and Advisory Council members, is important to consumers and businesses statewide, and includes a number of reforms, including: Labor Law (240/241); and coastal property insurance. PIA members also told the association to continue its efforts to eliminate the competitive advantages of the State Insurance Fund.
"PIANY is committed to identifying and advancing legislation that will benefit the insurance-buying community and the professional, independent insurance agent," said Anthony A. Kubera, CIC, president of PIANY. "Last year, PIANY efforts garnered much-needed changes to the certificates of insurance law; and the association was the leading advocate to reform the mandatory automobile photo inspection regulation that caused policyholders to lose physical damage coverage. This new improved regulation went into effect April 1. We look forward to working with our state lawmakers to build on last years momentum to continue to affect positive changes during this legislative session."
PIANYs 2015 Legislative Agenda
Labor Law/Scaffold Law reform
PIANY has long advocated for reform of New Yorks "Scaffolding Law"-Labor Law Section 240/241 both independently and through its participation in the Lawsuit Reform Alliance of New York State. PIANY also supports legislation to establish a comparative negligence standard for claims under Labor Law Sections 240 and 241 with respect to an unruly worker and to address the well-documented and substantial fiscal and social costs of frivolous lawsuits.
NYSIF reform/workers compensation
New Yorks commercial insurance market faces unique problems that stem from the New York State Insurance Funds structural advantages and operating methods. NYSIF maintains an active marketing operation adverse to professional, independent insurance agents and actively takes steps to ensure that it gets and keeps direct business. NYSIF should be a "residual" market, and should play the part of a "last resort" market instead of an avid competitor against the private sector. PIANY supports legislation to even the playing field by removing these exceptions.
All other types of business insurance coverage are governed by provisions of state Insurance Law that confer far greater policyholder protections then apply to workers compensation. Better protection against cancellation and nonrenewal and longer notice prior to coverage termination could be conferred on policyholders simply by adding workers compensation to the types of insurance protected under Section 3426 of the state Insurance Law. PIANY supports legislation to offer workers compensation policyholders all the protections offered to other policyholders.
Property insurance
When, not if, a severe hurricane hits New Yorks coastal areas, it will reveal inconsistencies that will cause a public outcry over lack of foresight by policymakers. Hurricane deductible triggers vary widely by company. This lack of standardization causes neighboring homeowners who suffer equal damage from a coastal storm, to find that one homeowner has coverage for the damage and the other does not through the operation of their policys hurricane deductible trigger. Standardizing the trigger point at which an insurers deductible will apply will protect consumers against this type of scenario and needs to be done now. The Assembly passes this legislation every year; its time the Senate passed the bill.
PIA members can access the legislative agenda here or press can call the PIA Communication Department at (800) 424-4244.
PIANY is a trade association representing professional, independent insurance agencies, brokerages and their employees throughout the state.
-30-