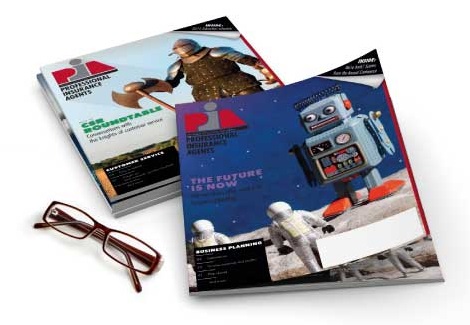 Jul 27, 2015
As new law takes effect, PIANY reminds Certificates of Insurance solicitors of the rules
GLENMONT, N.Y.–The Professional Insurance Agents of New York State celebrated the passage of its top-priority law in January, but the rules, addressing a long-growing problem for construction and insurance businesses, will take effect tomorrow, July 28. PIANY is taking this landmark date to remind those who demand Certificates of Insurance from parties wishing to do business with them that they are now subject to fines and regulations against inappropriate requests for false documentation.
"PIA is delighted to have helped insurance agents and their clients fight back against improper requirements by contractors, banks, municipalities and other potential clients, which put them in the impossible position of being unable to provide the documentation those parties demanded in order to do business with them," said PIANY President Anthony A. Kubera, CIC. "PIA has worked relentlessly to lead this initiative and we are grateful to the lawmakers and regulators who took action to protect New Yorks businesses and to the PIA members who reached out to their representatives, to get this law passed."
The law clarifies that certificate forms must accurately reflect the coverages in the insurance policy and prohibits any person from "willfully requiring" a certificate of insurance that contains false or misleading information. It also authorizes the New York State Department of Financial Services to impose penalties for violations, and it is now inappropriate to require a certificate of insurance that includes language of any kind, including warranties of coverage, that is not expressly found in the underlying policy.
The new law also restricts the types of certificate forms that may be used. Certificate holders may require only certificates that are issued by the insurer providing the coverage; issued by an insurance industry standard-setting organization (such as ISO or ACORD) and approved by the NYDFS; or other certificates approved by the NYDFS (found here).
Now that it has achieved legislative and regulatory success regulating misuse of certificates of insurance, PIANY is providing its members with information and materials to share with clients; education and resources about the proper use certificates of insurance; and person-to-person advice available through its Industry Resource Center at (800) 424-4244, or pia.org.
"We are committed to ensuring that professional, independent insurance agents are no longer placed in the precarious position in which the requests for improper certificates has put them," said Kubera. "We will continue to provide PIA members with support and resources to keep their businesses healthy."
PIANY is a trade association representing professional, independent insurance agencies, brokerages and their employees throughout the state.
-30-