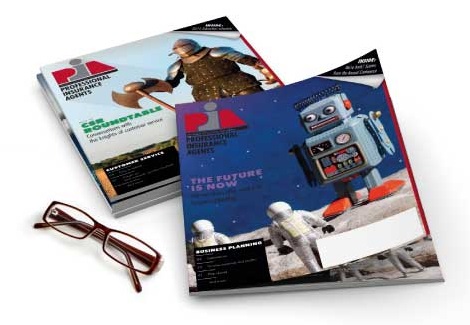 Sep 10, 2015
Kain honored with NY-YIP Lifetime Achievement
GLENMONT, N.Y.-Shawn M. Kain, CIC, CPCU, ARe, was honored with the Professional Insurance Agents of New Yorks Young Insurance Professionals Lifetime Achievement honor. Kain is vice president of Utica First Insurance Co. in Utica N.Y.
This honor was given to Kain in recognition of his commitment to the high standards of professionalism, networking and service to NY-YIP and the insurance industry as a whole.
An active member of NY-YIP, Kain has been on virtually every NY-YIP committee, serving as president in 2007-08. Most recently, he served as a member of PIANYs Education/Conference and Member, Benefits & Services committees.
"Shawn has continually demonstrated a deep level of dedication to our organization. And he is an active, effective liaison for YIP and PIA. He has earned the respect from his colleagues that he truly deserves," said Jason Bartow, newly elected president of NY-YIP. His contributions to the insurance industry have been truly extraordinary."
NY-YIP is an organization dedicated to the professional and personal growth of newcomers to the insurance industry. It is affiliated with PIANY, a trade association representing professional, independent insurance agencies and their employees throughout the state.
-30-