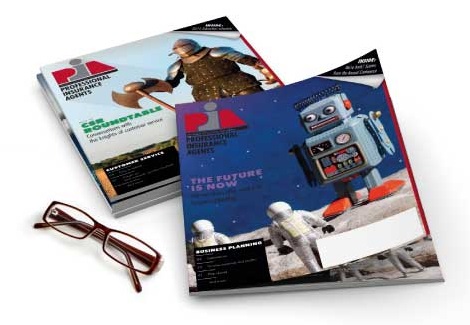 Sep 10, 2015
Plafker receives presidential citation from PIANY
GLENMONT, N.Y.-Alan Plafker, CPIA, of Manhasset, N.Y., received a presidential citation from the Professional Insurance Agents of New York Inc., at its annual business meeting held Sept. 9. He is president and CEO of Member Brokerage Service LLC in Briarwood, N.Y.
An active member of PIANY, Plafker served as president in 2013-14; president-elect in 2012-13; first vice president in 2011-2012; vice president in 2010-11; treasurer in 2009-10 and secretary in 2008-09. He currently is chair of the associations Nominations Committee. He also is a member of the PIANY Political Action Governing Committee and the Executive/Budget & Finance, Government Affairs and Company/Industry Relations Committees. Plafker is an ex officio member of PIANYs New York City Advisory Council. As immediate past President of PIANY, Plafker undertook two previously unimagined liaison positions for PIA: the first with its affiliate, the Young Insurance Professionals of New York and the second as a coordinator, identifying and enacting efficiencies and shared successes among PIANYs Regional Awareness Programs, in Long Island, New York City and the Hudson Valley.
Active in the industry, Plafker is a member of the Council of Insurance Brokers of Greater New York. He is a member of the Insurance Advisory Committee for the United Jewish Appeal. Plafker also is a member of the Kingstone Insurance Co. Advisory Council.
Active in his community, Plafker was appointed by then-Gov. David Paterson to the New York Independent Livery Driver Benefit Fund where he currently sits as treasurer. He also is a monthly contributor on insurance issues to T L C Magazine; a taxi, limousine and car service industry publication. Plafker recently was an honoree of the Sunrise Day Camp Annual Campaign. Sunrise is a free camp for children with various forms of cancer, which gives them the opportunity to spend time with their peers.
PIANY is a trade association representing professional, independent insurance agencies, brokerages and their employees throughout the state.
-30-