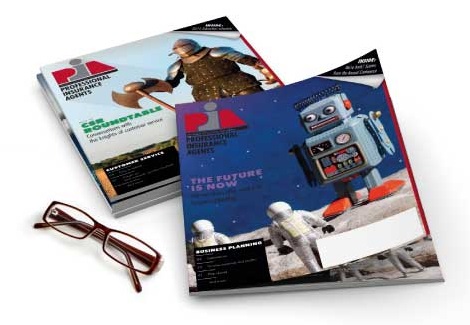 Sep 10, 2015
PIANY honors Kaye with Distinguished Insurance Service award
GLENMONT, N.Y.–The Professional Insurance Agents of New York State Inc. presented Henry Kaye, CIC, with its Distinguished Insurance Service award at the annual board of directors dinner held Sept. 9, 2015.
This award is presented to individuals in the insurance industry who have a history of significant contributions and support to the regional insurance community.
Kaye has been in the insurance industry for more than 50 years. He began his career in insurance with Kemper Insurance, where he learned the insurance business. In 1979, he became vice president of Brown, Stromecki and Kaye. Kaye served as president of PIANY in 1992-93 and served on virtually every committee for the association including the PIA Political Action Governing Committee.
"Admired and respected by his peers and colleagues in the industry, Henry has been a prominent and respected representative of our industry in western New York and beyond for decades. PIANY is honoring him for his long-standing commitment to the insurance industry," said Anthony A. Kubera, CIC, outgoing president of PIANY. "It also commemorates his dedication and hard work, as well as his unwavering loyalty he has demonstrated throughout his career."
Assemblyman Robin L. Schimminger, D-140, said: "Henry Kaye once said to me, Its the friends we meet along lifes path that make us appreciate the journey. I have had the honor to call Henry my friend for many years, having worked together on insurance legislation on countless occasions. I couldnt think of a better way to celebrate his many years of services with the Professional Insurance Agents than with his receipt of the Distinguished Insurance Service award."
Assemblyman Schimminger is the longest serving representative in western New York. Both he and Kaye are alumni of Canisus College, where Kaye served as president and co-founder of its Cage Club.
Active in his community, Kaye volunteers for the Erie County Special Olympics serving as a director of volunteers for the local and state games.
PIANY is a trade association representing professional, independent insurance agencies, brokerages and their employees throughout the state.
- 30 -