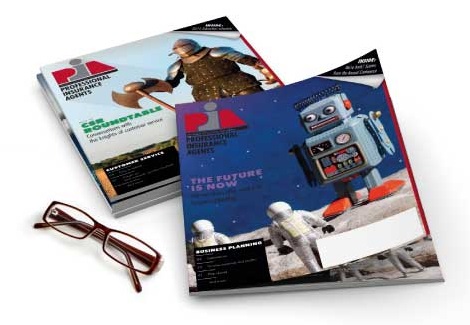 Nov 5, 2015
PIANY to focus on NYSIF's 30-day notice requirement during 2016 legislative session
GLENMONT, N.Y.-During a recent survey, members of the Professional Insurance Agents of New York State Inc. told their association to focus on removing the requirement for policyholders to provide 30-days notice to withdraw from the New York State Insurance Fund during the 2016 legislative session, which will begin in January. Each year, PIANY surveys its members to determine its legislative priorities for the year. According to the survey, professional, independent insurance agents also are concerned about New Yorks unique Labor Law/tort reform; the competitive disadvantages inherent in the operation of the NYSIF; and payment of commissions to licensed brokers on NYSIF policies.
NYSIF is the largest single carrier of workers compensation insurance in the state (40 percent of the market). According to PIANY, a bill the association introduced in 2015 would provide a more even playing field between the NYSIF and the admitted marketplace for workers compensation insurance, saving businesses money on their workers compensation insurance, without penalizing them with retaliatory actions when they find another insurance policy with another provider.
PIANY introduced legislation (S.5250-sponsored by Sen. James L. Seward, R-51-and A.7742-sponsored by Assemblyman Kenneth P. Zebrowski, D-96) last year to remove the requirement for policyholders to provide 30-days notice to withdraw from the NYSIF. The bill would afford New York state businesses the flexibility to move their insurance policies to more competitive products without bearing excessive short-rate penalties.
"PIANYs survey on legislative priorities has met with success in the past," said PIANY President Gene Sandy, CIC. "Last year the problems associated with certificates of insurance dominated the survey results. PIANY worked to draft legislation to regulate the improper use of certificates of insurance, which was signed into law by Gov. Andrew Cuomo in January."
PIANY is a trade association representing professional, independent insurance agencies, brokerages and their employees throughout the state.
-30-