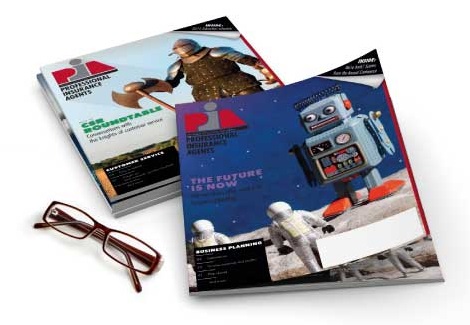 Sep 14, 2016
PIANY names Holender Director of the Year
GLENMONT, N.Y.—Fred Holender, CLU, CPCU, ChFC, MSFS, of Williamsville, N.Y., was named the Professional Insurance Agents of New York's Director of the Year at a meeting of the association's board of directors today. Holender is director of administration for Lawley Service Inc., in Buffalo, N.Y.
The award recognizes the hard work and dedication of a member of the association's board of directors who has contributed remarkable time and talent to help support the association and its many programs.
An active member of PIANY, Holender has been a member of the board of directors from 2013 and served as vice president in 2015-16. He also is chair of the Member, Benefits and Services Committee and is a member of the Executive/Budget & Finance and PIANYPAC Governing committees. He also is chairman of the association's Buffalo Advisory Council as well as the primary coordinator for PIANY's Legislative district office visits. For 2016 alone, Holender met with 18 lawmakers to discuss issues of concern to professional agents and their clients.
Active in his community, Holender is president of the Buffalo Niagara Business Ethics Association. He also has served on several not-for-profit boards, taking on committee and leadership roles.
PIANY is a trade association representing professional, independent insurance agencies, brokerages and their employees throughout the state.