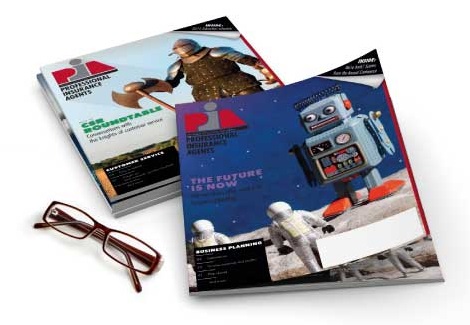 Oct 25, 2016
PIANY's Hudson Valley RAP emphasizes action and presence
Glenmont, N.Y.—The Professional Insurance Agents of New York State held its annual Hudson Valley Regional Awareness Program last week in Tarrytown, N.Y. More than 200 insurance professionals attended the event.
Newly elected PIANY President John C. Parsons II, CIC, CPIA, AAI of Parsons & Associates Inc. in Syracuse, gave his first public address during the event. In addition to being a PIANY legacy—his grandfather was a founding member of PIANY 77 years ago and he served as PIANY's president from 1954-55, and his father served as president of the association from 1976-77—he has been active on the boards of both PIANY and the New York Young Insurance Professionals. And, he has served on every PIANY board and the Syracuse Advisory Council.
In addition to highlighting some of PIANY's recent accomplishments—its award-winning PIA magazine, the new E&O Risk Management, Certificates of Insurance and the Sharing-Economy tool kits—Parsons focused on how proud he is to be an independent agent.
"Being a professional, independent insurance agent has been good to me and to my family's business," said Parsons. "I'm proud of what we achieve every day to make our clients' lives better: By providing them with security and helping them during what is often one of the most trying times of their lives."
Parsons also encouraged agents to be more active in introducing others to the industry: "I ask each of you to join me, as the best marketing examples our industry has, to take a more active role with PIA; welcome those who aren't a part of our association to see how gratifying and profitable it is; and make sure you are always mindful that you are an example and have the opportunity to raise awareness among young people in our industry, and perhaps even some who have not yet realized they will join us, what a great industry ours is."
Hudson Valley RAP Committee Chair Frances A. Scott presented Robert J. Ryan Jr., CIC, of Ryan & Ryan Insurance, with the HVRAP Distinguished Insurance Service award. The award is presented to individuals in the insurance industry who have a history of significant contributions and support to the regional insurance community. Ryan received this award for his continued dedication and support to the professional, independent insurance agent. As an active member of PIANY, Ryan has served on the Kingston Advisory Council and past president of NY-YIP.
Casey Preston, CEO of Stratosphere Marketing Solutions, delivered the event's keynote address, speaking to the importance of social media and a strong web presence for all businesses. Drawing on his more than 15 years of experience in the digital marketing/web design industry, Preston provided attendees with strategies to strengthen an agency's online presence. The overarching theme of Preston's presentation was: Keep it simple. Preston provided insight into how to work social media into an agency. He suggested starting a blog and posting four times a month; making sure you are posting on Facebook and other social media sites (e.g., Twitter and LinkedIn) and engaging your base; and making sure you like what comes up when you search for your agency online. Preston called this winning the battle of you.
Attendees also had the opportunity to attend two continuing-education classes, taught by Steven D. Lyon, CPCU, CIC, CRM, AAI, ARM, CRIS, AIS: What's New in Personal Lines and Commercial Lines? and 25 Potential E&O Issues. They also were able to attend an expansive trade show. For more information on the event, including video and photos, PIA members can log on to the PIA website (pia.org) under "Events."
PIANY is a trade association representing professional, independent insurance agencies, brokerages and their employees throughout the state.
-30-