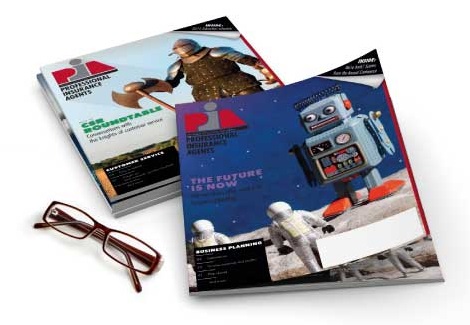 Oct 26, 2017
DeForest receives Executive of the Year from PIANY
GLENMONT, N.Y.—The Professional Insurance Agents of New York State presented Alan DeForest, principal of DeForest Group Inc., with its Executive of the Year award at its Hudson Valley Regional Awareness Program, Oct. 26, at the Ramada Conference Center in Fishkill, N.Y.
DeForest accepts his award at the Hudson Valley RAP luncheon.
The Executive of the Year award recognizes an individual from an insurance company, a general agency or a managing general agency who has demonstrated a strong working relationship with agents and brokers, and who has exemplified a commitment to professionalism and service.
DeForest began his career in insurance in 1975, working in the DeForest Agency, which was founded in 1929. He became president of the Valley Group in 1988 and founded DeForest Group in 2001.
DeForest is chair of the Board of Trustees for Norwich University and is past president of the Wiltwyck Golf Club. DeForest also is a member of the Fair Street Reformed Church in the Kingston, N.Y. area.
PIANY is a trade association representing professional, independent insurance agencies, brokerages and their employees throughout the state.
-30-