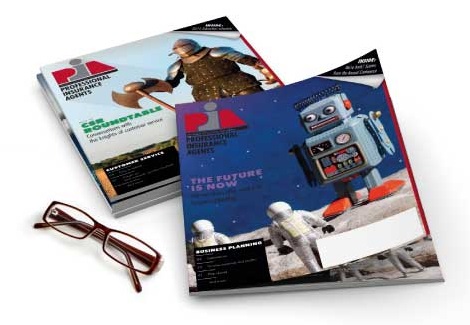 National Aug 28, 2019
PIA National President Keith Savino: Agents and brokers are InsurTechs
PIA National President Keith A. Savino, CPIA, recently was the subject of a wide-ranging interview on the Vertafore Insurance Podcast. Savino discussed the current state of the independent agency distribution channel, the impact of InsurTech and the future of the industry. "Insurance agents and brokers today are, in fact, InsurTechs," said Savino.
"If you're selling insurance, and a license is required, then first you're an insurance agent and broker; then, you're an InsurTech. It doesn't go the other way around. If you're providing a technology solution, and you're not licensed to sell insurance, then you're a technology vendor in the insurance space, hence you're an InsurTech."
Independent insurance agents are a special breed, according to Savino.
"I am blown away by the amount of caring and concern most of the people in this industry have," he said. "You ended up in the insurance industry, as most people did, by mistake. Why? There's a reason why you're here. Because you cannot be in this industry unless you possess kindness, caring and consideration." Listen to the entire Vertafore Insurance Podcast with Keith Savino here.