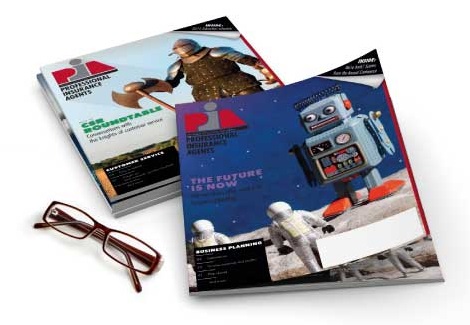 Feb 7, 2019
N.Y. bill round up: non-fiduciary advice, NYSIF operation changes and more
A number of bills have been introduced to the state Legislature recently that may affect you, your agency and your clients, including the following:
S.3324 was introduced and would direct the superintendent of the New York State Department of Financial Services to establish standards for hurricane windstorm deductibles. Introduced by Sen. Kenneth LaValle, R-1, the bill would make provisions with respect to notices of homeowners deductibles triggers for hurricane windstorms. Assemblywoman Stacey Pheffer Amato, D-23, previously introduced and identical bill (A.2902). This bill would promote a better understanding for policyholders on how their policy will respond to windstorms, while maintaining insurance carriers' ability to apportion hurricane risk between insurers and policyholders with freedom to adjust deductibles, and is a legislative priority for PIANY.
S.2872/A.2476, was introduced by Sen. Brad Hoylman, D-27, in the state Senate and Assembly in late January. It would require that individuals such as brokers, financial advisers, and anyone else acting in such capacities to give a greater level of disclosure when providing investment advice. It also would require signed acknowledgement of disclosure, informing clients that the adviser has no fiduciary duty. This would add a layer of work to all agents regardless of fiduciary status.
A.4356, which would change the way the New York State Insurance Fund operates in the state, was introduced by Assemblyman David Weprin, D-24. It would require that the NYSIF to be licensed by the DFS, and that the NYSIF receive approval from the DFS on rules under which it conducts business, such as rate increases. This bill also would require payment of commissions to brokers for placing policies with the NYSIF and remove the current requirement that an insured give 30 days' notice to the NYSIF before cancellation of a policy. All of these changes would ensure that the NYSIF has to operate in the same manner as any other insurance carrier in the state, placing it on an even playing field with other insurance companies that offer workers' compensation insurance coverage. Under current law, the NYSIF is not licensed or regulated by the DFS and policy holders must give 30 days' notice to the fund before cancellation of a policy. All other insurers that operate in New York state must be licensed with DFS and there is no requirement that an insured give any notice if they want to cancel a policy. Additionally, brokers who place workers' compensation policies with the NYSIF do not currently get a commission on that policy.
A.4350 was introduced in the New York State Assembly that would create an exemption to the 30-day notice requirement for cancellation of a NYSIF workers' compensation policy if the employer obtains coverage with another carrier. The bill, introduced by Assemblyman Kenneth Zebrowski, D-96, would make the effective date of cancellation of a NYSIF workers' compensation policy the same day new coverage with another carrier goes into effect. To qualify, the employer would need to provide the NYSIF with written notice of its intent to withdraw and demonstrates it has secured new coverage. Securing new workers' compensation coverage outside the NYSIF before canceling the NYSIF policy would exclude the employer from the 30-day notice requirement. The legislation has been referred to the Assembly Labor Committee.
PIANY will continue to monitor these bills. Be sure to follow these bills using the PIAdvocacy bill tracker.