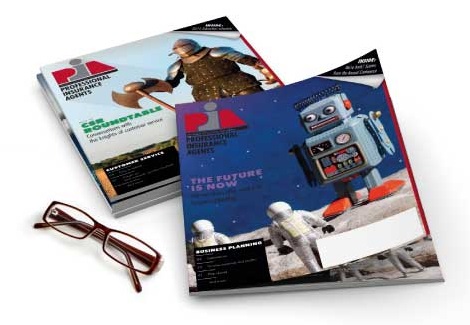 National Dec 13, 2019
An important message regarding ACORD and PIA
AN IMPORTANT MESSAGE FROM PIA NATIONAL:
By now you may have heard that ACORD will be requiring all agents and brokers to obtain an End User License to utilize ACORD forms starting Jan. 1, 2020. PIA has partnered with ACORD to ensure that all qualifying PIA members under $50,000,000 in gross property/casualty revenue receive the license as part of their PIA membership. There are a couple of important details in which you should be aware:
PIA is working to verify your membership with ACORD but is also committed to ensuring your privacy. We are careful and respectful when handling your agency information and do not loosely supply this to third parties. In rare cases where this is required (e.g. your errors and omissions application, expressed participation in a member benefit, etc.), we handle your information with the highest level of care. As such, we will utilize the same care and practice when working to verify your membership.
Agents and brokers will need to sign an End User License Agreement (EULA) from ACORD. While PIA has reviewed a draft of the agreement, it is not finalized. When it is finalized, PIA will provide an analysis. Agents and brokers will also need to be judicious in reviewing the agreement.
The End User License will allow agents to utilize ACORD forms. In order to obtain these forms for free, agents and brokers will still need to access the forms from a distributor. In most cases, the "distributor" will be your existing agency management system.
PIA members not using a form distributor (i.e. no AMS) who have gross P&C revenue under $1 million may access ACORD forms directly from ACORD for a $20 PIA member discount.
As ACORD finalizes details, PIA will provide you information and assist you along the way. In the meantime, you can check for updates at www.pianet.com/acord.
Thank you for being a PIA member.
Mike Becker
Executive Vice President & CEO
direct 703.518.1340 | cell 703.895.3901 | mikebe@pianet.org
National Association of Professional Insurance Agents
419 N. Lee Street, Alexandria, Virginia 22314
main 703.836.9340 | fax 703.549.5190 | www.pianet.com