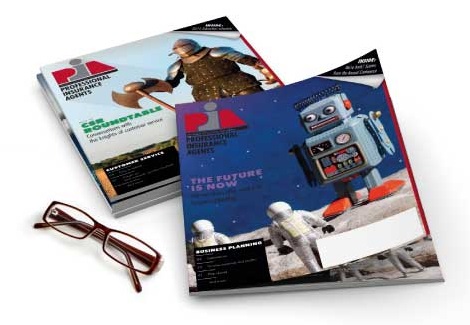 Jul 15, 2020
The latest on the COVID-19 outbreak
It is important to PIA that you are updated on developments pertaining to the novel coronavirus (COVID-19) outbreak regularly.
To find the latest information about COVID-19, please review this news posting daily. Postings include topics such as:
Latest news about COVID-19 in Vermont:
Business & Compliance:
July 6: U.S. Census Bureau Small Business Pulse Survey (updated weekly)
July 1: Gov. Phil Scott announces economic recovery grant program launch
June 23: Gov. Phil Scott announces unemployment insurance tax relief for Vermont employers
June 19: Gov. Phil Scott announces next restart steps for hospitality sector
June 15: While reopening efforts continue, Gov. Phil Scott extends state of emergency
June 5: Gov. Phil Scott announces limited outdoor dining restart and opens some interstate travel
June 5: Paycheck Protection Program requirements amended
May 29: Gov. Phil Scott announces opening of additional business operations, increased social gathering sizes
May 22: Gov. Phil Scott announces limited reopening of restaurants, hair salons, additional health services
May 20: Gov. Phil Scott announces first economic relief and recovery package
May 15: Gov. Phil Scott extends state of emergency as data-driven restart continues
May 6: Gov. Phil Scott announces reopening of some outdoor recreation and limited social interactions in latest restart phase
May 1: Gov. Phil Scott announces additional economic reopening steps
April 27: DFR encourages businesses to work with trusted lenders to avoid scams as the Paycheck Protection Program reopens Monday
April 24: New order from Gov. Phil Scott continues phased reopening; expands health & safety measures, including mandatory training
April 17: Gov. Phil Scott outlines principles and safety precautions for a phased restart of Vermont economy
April 8: Vermont approved for federal public assistance funds in response to COVID-19
April 3: Gov. Phil Scott confirms April 15 expiration date for all previously closed in-person business operations
April 2: Attorney General Donovan issues directive to lodging operations
April 2: Looking for more information on paid medical, family and sick leave? PIA members can access QS91012—FFCRA paid medical and family leave, and QS91013—Additional information about paid medical, family and sick leave questions in the PIA QuickSource library.
April 2: Start applying for a Paycheck Protection Program loan Friday, April 3
April 1: How to prepare for an SBA Paycheck Protection Program loan
March 27: President signs federal stimulus package; includes loans for small businesses
March 26: Who qualifies for paid leave under the new coronavirus law
March 25: Nonessential businesses must close in-person operations today by 5 p.m.
March 23: Treasury, IRS, and Labor announce tax credits for small- and mid-sized businesses to swiftly recover the cost of providing coronavirus-related leave
March 23: Mass. governor orders all nonessential businesses to cease in-person operation, directs the Department of Public Health to issue stay-at-home advisory for two weeks
March 21: Gov. Phil Scott announces new COVID-19 community mitigation measures - directs the closure of close-contact businesses and further restricts the size of mass gatherings to 10 or less
March 20: Economic injury disaster loans available to Vermont businesses
March 20: U.S. Treasury extends tax-filing deadline for taxpayers and businesses
March 20: Governor signs executive order to allow limited sales of to-go alcohol
March 19: Paid sick leave signed by president
March 18: Treasury and IRS to delay tax payment deadline by 90 days
March 17: Gov. Phil Scott orders implementation of child care system for personnel essential to COVID-19 response—childcare centers closed; urged to provide care for children of Vermonters responding to crisis
March 17: If you do business in New York: Cyber security certification of compliance filing deadline extended to May 30 due to COVID-19
March 16: Gov. Phil Scott announces new guidance on COVID-19 community mitigation measures, including that all bars and restaurants must close or offer takeout only
March 10: Utica National offers coronavirus guidance for employers, and educational institutions
March 3: Endorsements: COVID-19 risk management
Insurance Industry:
July 2: DFR releases weekly COVID-19 data and modeling update for the week of June 26-July 1
June 22: U.S. insurers eye Legionnaires' disease safeguards as buildings reopen from pandemic shutdowns
May 28: DFR approves plan to provide nearly $3 million in dental insurance premium relief
May 13: Insurance producers licensed in N.J.: DOBI bulletin requires insurers to provide premium relief
May 5: NCCI provides premium relief for policyholders affected by COVID-19
April 28: Timely, accurate and complete claim reporting: Ensure that your agency is prepared to handle incoming COVID-19-related claims
April 24: PIA National praises House passage of bill to add funds to CARES act programs
April 16: PIA National opposes business interruption legislation
April 15: Vermont Department of Financial Regulation requires insurers to cover COVID-19 diagnosis and treatment with no cost sharing
April 14: AAIS COVID-19 pandemic resource center
April 3: Travelers' 'Distribution Support Plan' to provide financial assistance to agents and brokers
April 3: Insurance producers required to provide notice to N.Y. policyholders by April 13, 2020
March 31: PIA National proposes COVID-19 recovery fund
March 27: PIA National statement on House passage of COVID-19 relief bill
March 27: Insurance deemed nonessential in Vermont
March 27: Insurance an essential industry for 'Stay-at-Home' order
March 27: PIA National statement on Senate passage of COVID-19 relief bill
March 20: Utica National offers advices on the COVID-19 pandemic: How agents and producers should respond to coverage questions
March 19: Vermont DFR urges health insurers to expand coverage and reimbursement of telemedicine services
March 19: Even during challenging times, we are committed to our members
March 16: Insurance bulletin #210: COVID-19 prescription drug refills
March 16: Letter from Commissioner Pieciak
March 16: Statement on financial institutions working with customers affected by the coronavirus and regulatory assistance
March 12: COVID-19 and what it means to you (PIA QuickSource document)
March 12: Insurers impacted by coronavirus twice over
March 11: Vermont House passes telehealth bill; H.723
March 11: Update from PIAVT: Vermont leaders take caution; COVID-19 presumed in state
March 6: Update from PIA: COVID-19 outbreak
Feb. 4: Many coverages exclusions with coronavirus
General Information:
July 15: COVID-19 update from Vermont Department of Health
July 10: Gov. Phil Scott announces housing assistance programs
June 17: Gov. Phil Scott announces easing of restrictions for older and vulnerable Vermonters
June 1: Gov. Phil Scott and DMV announce restart plan for driver's license services, learner's permit tests
April 21: Student loan relief secured for borrowers not covered by federal CARES act
April 10: Vermont DMV launches online license renewals
April 10: Gov. Phil Scott extends state of emergency in Vermont
April 7: Gov. Phil Scott submits requests for federal disaster declaration
April 3: Attorney General Donovan releases directive on enforcement of COVID-19 executive order
March 31: Health regulation regarding COVID-19 and telemedicine
March 20: Attorney general's office publishes guidance on complying with open meeting laws during COVID-19 emergency
March 20: Vermont DMV operations continuity plan
March 20: Vermont DMV makes exceptions for driving education amid pandemic
March 20: Vermont DMV urges Vermonters to renew licenses and registrations online; grants 90-day extension to renewals if necessary
March 17: Congress begins to address COVID-19 pandemic
March 17: One dangerous coronavirus "self-check test" is circulating on social media. Here's why you should avoid it.
March 16: Welch says coronavirus crisis is unprecedented
March 15: Gov. Scott orders orderly closure of Vermont preK-12 schools this week
March 13: Gov. Phil Scott declares state of emergency to implement new COVID-19 community mitigation measures
March 13: Trump declares a national emergency in response to coronavirus
March 13: U.S. House plans to vote on virus bill soon
March 13: Federal government's response to coronavirus, COVID-19
March 11: 'How do I get tested?' and other coronavirus questions
March 11: COVID-19 is now officially a pandemic, the World Health Organization says
March 10: Gov. Phil Scott orders activation of State Emergency Operations Center
March 9: Coronavirus will cost businesses billions. Insurance may not help.
Webinars & Videos:
June 4: The Break: New York's Phase Two of Reopening
May 26: The Break: Safely Returning to Business
May 19: The Break: The Process of Reopening
May 15: The Break: The Liability of Re-Opening
May 13: The Break: Workers' Compensation and the Coronavirus
May 1: COVID-19 and the Construction Site
April 27: Register to join a PIA member-exclusive Zoom call to discuss COVID-19 with construction, labor and real estate lawyer Tom Tripodianos, Esq.
April 21: The Break: The New Jersey Grace Period
April 16: The Break: Vacancy Clauses
April 13: The Break: The Connecticut Grace Period
April 7: The Break: Business Interruption
April 7: The Break: New York Moratorium
April 2: The Break: Paycheck Protection Loan
April 1: The Break: Paid Medical and Family Leave
April 1: PIA Northeast Director of Government & Industry Affairs Bradford J. Lachut, Esq., to lead PIA webinar, Coronavirus and Commercial Coverage on Monday, April 13, and Wednesday, May 6, from 10-11 a.m.
March 31: The Break: PIA explains what small businesses need to know about the federal stimulus
March 23: Did you miss the free-to-PIA-members Webinar: Coronavirus: What You Need to Know Right Now? You can access it on-demand now.