PIANY Education
CE courses are approved for NYCE credit through 11/30/19 Provider no. NYPO-100002
Register
Sep. 18, 2019 | 09/18/2019-09/19/2019
2019 James K. Ruble Graduate Seminar
Rate: $430.00
Credits: Will be filed for CE in NY and all bordering states, it will NOT be filed in all states. Contact the National Alliance at (800)633-2165 for more info.
Credits available for other states
| | |
| --- | --- |
| CT | Will be filed for CE in CT and all bordering states, it will NOT be filed in all states. Contact the National Alliance at (800)633-2165 for more info. |
| NH | For CE information, contact Massachusetts Association of Insurance Agents (MAIA), PHONE 508-634-2900. |
| NJ | Will be filed for CE in NJ and all bordering states, it will NOT be filed in all states. Contact the National Alliance at (800)633-2165 for more info. |
Agenda: View agenda:
Class type: Classroom
Curriculum: CIC
3 Executive Blvd, Suffern, NY, 10901
Register
Effective Oct. 1, 2017, James K. Ruble Graduate Seminars will be available as an update option for all dues-paid National Alliance designees (CICs, CRMs, CPRMs, CISRs and CSRMs). Dues-paid CISRs and CSRMs may receive up to two years' update credit for full attendance.
Please note: Registration processing will not be completed without full payment at the time of registration form submission. Submission of a registration form without proper payment will not hold your spot in a program.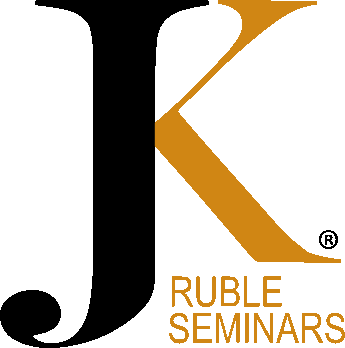 16 hours of instruction.Attendees must be dues-paying CIC, CISR or CRM designees.
To attend a Ruble Seminar, a participant must:
Be a Certified Insurance Counselor (CIC) or a Certified Risk Manager (CRM).
Be a member of the Society of Certified Insurance Counselors or Certified Risk Managers International (annual dues required).
Graduate Seminars for dues-paid designees
As a dues-paid designee, you expect superior content for your updates—and all of James K. Ruble content is superior! If you are looking to drill down into a specific topic, you will get the answers to all your tough questions. If you are a generalist, the seminars also cover a mix of session subjects on advanced coverages that are current and on trend.
Note: For detailed topic information, see the corresponding Agenda for the particular Ruble you are interested in attending.
CIC & CISR courses are brought to you by PIA of New York, PIA of New Jersey,PIA of Connecticut and The National Alliance.
A national designation program developed by the National Alliance
Features and Benefits
The Graduate Seminars cover a range of topics, including advanced property and casualty topics, marketing, sales and sales management, life and benefits, ethics, along with real-life applications for the material. Become adept at explaining complex exposure issues to your clients—identifying the presence of specified risks and the most effective methods for remedying those risks. Varied choices which may include advanced property and casualty topics, marketing, sales, sales management, employment practices liability, and life & benefits subjects. General liability concepts, Business Auto, innovations in long-term care, technology tangible and intangible property loss exposures and risk finance solutions, P&C problems and solutions—these are just a few of the session topics that may come up in a Graduate Seminar. Each Graduate Seminar is unique, with a rotating mix of topics to meet your professional requirements. Concurrent sessions on the second day give you options for designing your educational experience to fit your interests and needs. Practical options that examine real-life examples and scenarios and dig into complex exposure issues.
Attn. NJ CIC & CISR designees:
According to the NJ DOBI, producers who maintain & fulfill the CE requirements for a professional insurance designation approved by the DOBI (CIC, CISR), shall be awarded 12 credit hours for each full year of the two years preceding renewal for which these requirements were fulfilled. Application to obtain such approval shall be made by using the CE1A form. Therefore, CICs and CISRs updating/maintaining their designations AUTOMATICALLY comply with the DOBI's CE requirements (24 credits that include the 3 credits in ethics). If you have questions, go to the NJ DOBI's site, here.
CE credit:
CE credit is available for the state in which the Ruble is held and all bordering states. If you are licensed in a different state and are registering less than 40 days from the program, please contact The National Alliance Continuing Education Department to determine if CE credit is available, 800-633-2165.
Student Feedback:
CIC Institute participants are encouraged to contact the Glenmont National Alliance Committee with recommendations, comments and concerns about the programs.
About the CIC designation:
Geared to experienced insurance producers and company personnel, CIC is a nationally recognized designation program approved for continuing education credits in all states. CIC is one of the most highly recognized professional education designation programs in the insurance industry! The program provides a comprehensive continuing education program to individuals who have made a career commitment to insurance.
To earn the CIC designation, you must complete five CIC institutes and pass a comprehensive essay exam at the end of each course. You may complete the institutes in any order and need not attain a passing grade on the exam before continuing on to the next institute. You have five calendar years from the time you pass the first exam to complete the program.
Once you have earned the CIC designation, an anual update is required. A James K. Ruble Graduate Seminar is one of several options from which to choose.
Helpful study tools:
Handbooks available for purchase from The National Alliance
PROfile login
PROfile allows you to download your CE certificates and other documents, see when your next update is due, view your history and update your contact information.