Mark A Palinkas
CIC
Mark A. Palinkas, CIC

Mark is currently employed as a Commerical Underwriter & Marketing Representative with theOswego County Mutual Insurance Company of Parish, NY. Mark received his Certified Insurance Counselor designation in 1995 and obtained his Certificate of General Insurance in 1991. Mark continues to maintain a valid New York State insurance broker's license and has been an active instructor for CIC and CISR institutes since 2001. He is the Educational Consultant for CIC institutes conducted in Connecticut and current resides in Hastings, NY.
Bryan Tilden
CIC, CPCU, CLU, ChFC, ARM, ALCM, SCLA
Bryan is a National Lecturer and Expert Witness in the field of insurance. Prior to starting his own firm, he was the Director of Technical Affairs and Director of Education for IIANC. Since entering the insurance business in 1974 as an Account Executive, he has worked for major brokerage firms on Fortune 100 accounts around the nation. He specialized in large retention programs, utilizing the international insurance marketplace.
Tilden has been active in insurance education as a grading panel member for the Insurance Institute of America and the American Institute for Property Liability Underwriters. He has taught in every state in the US, and also teaches in Bermuda and Europe. He has served on the Education and Technical Committees for the IIANC and worked with the State of North Carolina on pre-licensing and continuing education. In 1988, IIANC presented him with the Ernest F. Young Education Award, and in 1989 Agent of the Year. He has taught in schools for both the PIA and IIA, been a speaker at RIMS and C.P.C.U. meetings, and has spoken at various conventions. He is a National Faculty Member for the Society of Certified Insurance Counselors.
An active volunteer in rescue services, Tilden is an internationally certified technical rescue instructor. In 2013, he received the Higgins and Langley Memorial Rescue Award for a Swiftwater Rescue Incident. He is a member of the International Association of Arson Investigators along with their NC Chapter, and teaches arson investigation courses.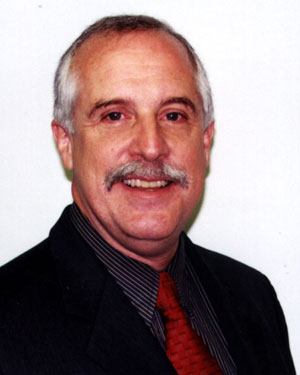 John F Kitson
CIC, CPCU, AU, AIM
John Kitson is an independent insurance instructor, a new career for him after spending 3 years as the Director of Education for the Insurors of Tennessee. Prior to his position with the association, he was a Commercial Lines Underwriter/Manager for several insurance carriers.

He began his career with Continental Insurance Company as a CBP underwriter. Following that he spent a year with Crum & Forster as a Property/Package Underwriter. From there he went to work for AID Insurance (Now Allied Insurance). Next in his travels was Home Insurance (where he got to watch and see how the hard market really works). Finally, he joined St. Paul Fire and Marine Insurance first
as a Commercial Underwriter. He also spent a year as a Surplus Lines Underwriter before being transferred to Nashville as the Commercial Underwriting Manager.

Education has always been important to John. He passed the INS General Program in the first year of his insurance career. He attained the CPCU designation in 1983, the AU in 1992, and the AIM in 1993 and is currently pursuing his CIC designation.

John lives in Franklin, Tennessee, is married and has three wonderful daughters. He spends his spare time involved in community activities such as the local community theatre where he serves on the board of directors and as Executive Producer. He is also on the board of directors of the Mid-Tennessee CPCU Chapter.
List of upcoming classes for instructor(s)...
---
Jun. 19, 2019 | 06/19/2019-06/20/2019, Exam: 06/21/2019, at 8:00 AM
2019 CIC Commercial Property Institute
Instructor(s): Mark A Palinkas, CIC; Catherine L Trischan, CPCU, CIC, CRM, AU, AAI, CRIS, ARM, MLIS, TRIP; Robert Andrew Ward, CIC, CPIA, CWCA
Rate: $440.00
Credits: 15 BR, C3, PA, PC
Class type: Classroom
Curriculum: CIC
Location: Hilton Garden Inn Buffalo Airport, Buffalo
Nov. 20, 2019 | 11/20/2019-11/21/2019, Exam: 11/22/2019, at 8:00 AM
2019 CIC Commercial Multiline Institute
Instructor(s): John Masselli, CIC, CPCU, AAI, AU, AIS; Mark A Palinkas, CIC; Jacklyn Reindl, CIC, CPIA, CPIW
Rate: $440.00
Credits: 15 BR, C3, PA, PC
Class type: Classroom
Curriculum: CIC
Location: Crowne Plaza Suffern, Suffern