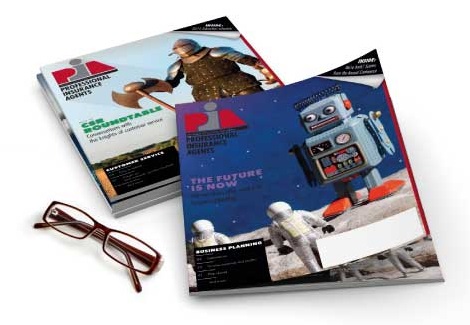 National Oct 19, 2009
PIA helps agents recruit young professionals into insurance
Four-state association provides members with assistance via the PIA Recruitment Tool Kit
GLENMONT, N.Y. ?The Professional Insurance Agents of Connecticut, New Hampshire, New Jersey and New York State offer access to the PIA Recruitment Tool Kit, a new member-exclusive resource to help agents educate their local communities about the benefits of a career in insurance.

?Our members have told us they are concerned about the aging of their industry," said Diane Fowler, executive director of PIACT, PIANH, PIANJ and PIANY. ?We have developed this tool to help them share their expertise with students and potential job candidates, and to identify and make the most of opportunities to reach out to their communities.?

Developed through a joint task force with the Young Insurance Professionals, the PIA Recruitment Tool Kit is intended to foster an interest among the younger generation in a career in the insurance industry. It gives agents specific tools intended to help them explain the benefits of a career in insurance in straightforward, easy-to-understand language. ?Whether in front of a high school classroom, at a job fair or speaking to a local community group, the kit gives members the resources they need for an effective presentation,? said Fowler.

The kit includes: a PowerPoint presentation; a suggested script; brochures; and consumer fliers agents can use in community presentations that also serve as a valuable public relations activity for their own agencies.

For PIA-member access to the PIA Recruitment Tool Kit, visit www.pia.org/COMM/sam/recruitment.php, or contact PIA?s Communication Department at
(800) 424-4244.

PIANY, PIANJ, PIACT and PIANH is a partnership of four state trade associations representing independent insurance agencies, brokerages and their employees throughout their respective states.

-30-