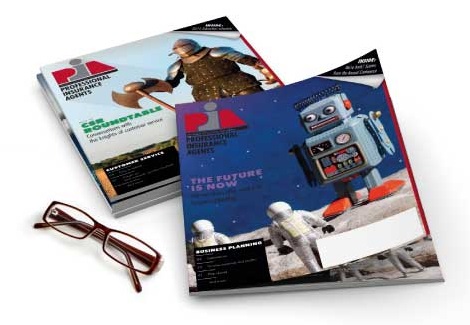 National Nov 12, 2009
PIA says NU survey finds definite opportunities for insurers
GLENMONT, N.Y. ?Findings of a nationwide study underwritten by the National Underwriter reinforce results of the 2009 PIA Company Performance Survey, conducted by the Professional Insurance Agents of Connecticut, New Hampshire, New Jersey and New York State Inc.

?Both surveys found good alignment between the factors that agents consider most important and agents? satisfaction with companies? execution in these areas,? said Ellen D. Kiehl, Ph.D., PIA?s senior research analyst. ?However, both surveys also identified similar areas of opportunity, where companies can differentiate themselves by excelling. These include making a serious effort to seek agents? input and providing good transactional technology.?

Like the survey conducted by Deloitte LLP for National Underwriter, ?PIA found that companies may be missing a chance to improve business relationships, if they don?t actively listen and respond to their agents. Among the areas where PIA?s survey disclosed the biggest gap between agent priorities and company performance was ?Listens, responds to agents,?? Kiehl said. According to Deloitte, ?The more input sought from producers on various key issues, the happier the agent or broker is doing business with [the carrier].?

Technology is another area where PIA?s findings mirror those of the recent survey. ?A second point on which agents? expectations exceed the average company?s delivery is in providing ?Easy, intuitive technology,?? Kiehl reported. ?Moreover, some of the most negative comments PIA received described people?s frustrations when using slow, clunky interface.? Deloitte found only 13 percent of respondents were ?very satisfied? with company technology.
The National Underwriter survey found only 24 percent of respondents from large agencies were consulted by carriers ?often? on marketing initiatives. This figure was only 10 percent for respondents from small agencies. Consultation rates were even lower for product development and claims handling.

Deloitte also found that ?technology providing automated underwriting for small personal or commercial accounts, real-time processing and download of key customer information to agency managements systems? is an attribute that distinguishes one company from another. ??Differentiating? attributes provide opportunities to establish longer-term, competitive advantage,? Deloitte said.

PIA?s findings, released Oct. 1, 2009, compared ?importance? ratings of various items to the average performance ratings given by agents to the companies they evaluated. Conducted by PIA affiliates in Connecticut, New Hampshire, New Jersey and New York, the performance survey included responses from 1,226 agents who rated an average of 5.7 carriers each. ?Importance? factors came from the PIA Benchmark Survey, conducted earlier in 2009.

In addition to the individual reports available on request to PIA member companies, PIA member agents may request information on performance of companies they represent, and the October editions of the associations? PIA magazine contain state-specific results, including the top-performing companies for each of the survey?s 20 items. For more on the survey and to access a searchable database of historical results, representing more than 29,000 individual company ratings from prior years, see here: www.pia.org/GIA/cps/.
PIACT, PIANH, PIANJ and PIANY join in a partnership of four state trade associations representing independent insurance agencies, brokerages and their employees throughout their respective states.
- 30 -