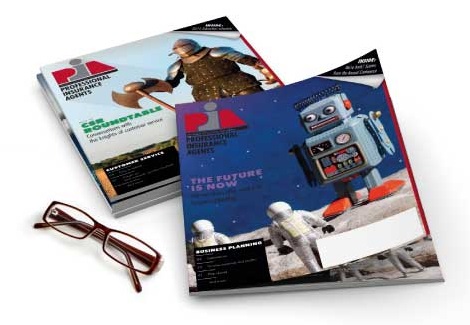 National Dec 21, 2009
PIA Management Services raises nearly $2K for Parson's Center
GLENMONT, N.Y.–The Capital Region employees of PIA Management Services Inc., which manages PIA state trade associations for independent agents in Connecticut, New Hampshire, New Jersey and New York State, raised nearly $2,000 for the Parson?s Child and Family Center, Albany, N.Y., through the Centers? Holiday Heroes program. With the funds they raised, PIA employees sponsored 14 children through the Center, purchasing items on the kid?s individual holiday wish lists.

?As an organization that relies so heavily on volunteers ourselves, PIA employees are inspired to donate time and money to our community,? said Kenneth Bessette, president and chief executive officer of PIA Management Services. ?Even in difficult economic times, so many of our members support their own communities as independent agents. We are proud to follow this example by supporting a cause as worthy as Parson?s Child and Family Center.?

The Parson?s Child and Family Center is the area?s largest child and family service agency, providing services that enable children and families to reach their potential, always respecting the dignity of every individual, the importance of family and enduring relationships. The Holiday Heroes program was founded under the belief that every child should experience the pleasure of giving and receiving during the holidays and helps to provide happy and memorable holidays for boys, girls and families under Parsons? care by recruiting volunteers to purchase items on holiday wish lists.

PIA raised the money in a variety of ways, including a spare change collection, a pay-per-throw employee dunk booth, a soup cook-off contest and a Halloween bake sale.

In addition to fundraising, PIA employees have collected nonperishable items for the Parson?s food drive, and donated new toys for children associated with the center. PIA allowed its staff to volunteer during company time at Parsons Center to help organize and wrap gifts and work at its holiday store.
PIA Management Services Inc. is the umbrella corporation that manages the Glenmont-based Professional Insurance Agents associations, representing independent insurance agencies, brokerages and their employees in New York, New Jersey, Connecticut and New Hampshire. PIANY, PIANJ, PIACT and PIANH is a partnership of four state trade associations representing independent insurance agencies, brokerages and their employees throughout their respective states.

?30 ?