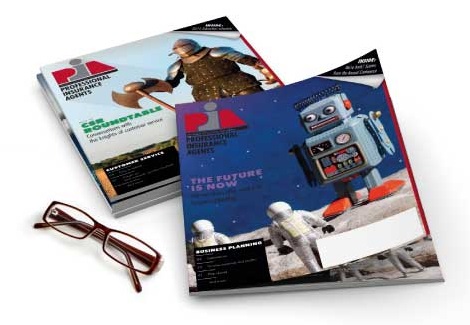 National Apr 22, 2010
PIA Management Services Inc. hires two for Member Services
GLENMONT, N.Y.-PIA Management Services Inc. recently hired Michaele Southard, of Castleton, N.Y., as administrative assistant, and Stacey Youmans, of Ravena, N.Y., as workers compensation representative, both in its Member Services Department.

As administrative assistant, Southard provides support for the Member Services Department. In addition to general administrative duties, she is responsible for managed care and group trust accounts, reviewing of applications and following up on policies with clients and carriers. Prior to joining PIA, she worked for 15 years as administrative assistant at Dicks Sporting Goods, Latham, N.Y., where she performed a variety of administrative and support duties. Southard studied accounting at Hudson Valley Community College, Troy, N.Y.

As workers compensation representative, Youmans verifies and underwrites insurance product applications; she also communicates between agents, clients and company underwriters. Prior to joining PIA, she worked for the Ravena-Coeymans-Selkirk Central School District as a teaching assistant. Youmans earned her associate degree in business administration at the State University at Cobleskill, Cobleskill, N.Y.
PIA Management Services Inc. is the umbrella corporation that manages the Glenmont-based Professional Insurance Agents. PIANY, PIANJ, PIACT and PIANH is a partnership of four state trade associations representing independent insurance agencies, brokerages and their employees throughout their respective states.

- 30 -