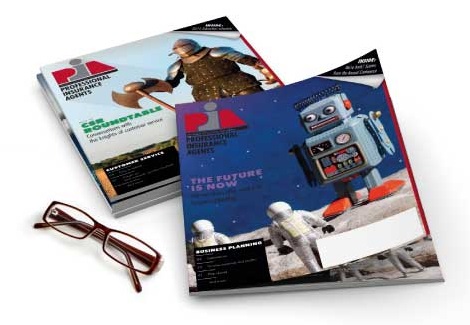 National May 20, 2010
Have you taken PIA's annual Company Performance Survey yet?
Survey gives agents voice to rate carriers in multiple areas of importance
GLENMONT, N.Y.-The Professional Insurance Agents of Connecticut, New Hampshire, New Jersey and New York State Inc. launched their annual Company Performance Surveys to gauge insurance producers views of the companies they represent in their respective states. The month long poll will ask independent agents opinions on their companies handling of claims, products and pricing, technology, marketing support and more.

First launched in 2002 by PIACT, the surveys build on years on historical data collected by each respective association. "Our survey is unique in the industry because it builds on years of historical data," said Howard S. Olderman, president of PIACT. "As a result, we can compare the information gathered year-to-year, to see how carriers perform long term and if any improvements have been made." PIANH, PIANJ and PIANY are launching their fourth, sixth and eighth-annual surveys, respectively.

Enthusiasm for the surveys and anticipation of the results has grown annually. "The Company Performance Survey is popular because it provides the rare chance for agents to share their experiences and recommend needed improvements to their carriers," said Kevin M. Ryan CIC, PIANY president. "And, the results are valuable to company representatives, providing them with honest feedback from agents to improve on the services provided by insurers." Interest in the survey results has been so great that in 2007, data compiled from all surveys to date was collected into a searchable database at PIAs Web site, representing more than 29,000 individual company ratings. The database can be accessed here: ww.pia.org/GIA/cps/.
New in 2009, companies could request detailed packets of information of survey results specific to their business, comparing their results to survey averages as well as including specific, anonymous comments from agents on their services, among other information. This has made the survey an indispensable tool. "When both agents and carriers are working together to improve their services, consumers are the ultimate beneficiaries," said William R. Vowteras, PIANJ president. "The survey helps to strengthen the interaction between agents and the companies they work with and provides carriers with an understanding of what agents need from them in order to do their jobs well."

"I encourage agents across the state to take part in this survey," said Stanley Pollack, CIC, PIANH president. "The resulting data is invaluable; the response from independent insurance agents has been overwhelming and the feedback from companies represented in the survey has been extremely positive."

To access each state associations Company Performance Survey logon to: www.pia.org/CT for Connecticut; www.pia.org/NH for New Hampshire; www.pia.org/NJ for New Jersey and www.pia.org/NY for New York state, and click "Company Performance Survey" under "Whats New."
PIACT, PIANH, PIANJ and PIANY are trade associations representing professional, independent insurance agencies, brokerages and their employees throughout their respective states.
-30-