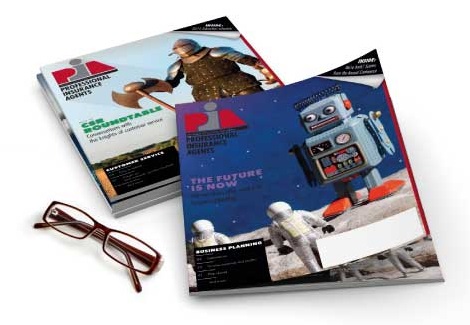 National Jan 22, 2013
PIA tool kit keeps agents current as market changes
GLENMONT, N.Y.-Responding to member concerns about changing market conditions and anticipated premium changes, the Professional Insurance Agents of Connecticut, New Hampshire, New Jersey and New York State created their Market Transition Tool Kit. This online tool kit includes resources to help PIA members educate and prepare their clients and agency staff on the changing market. PIA continues to update this member benefit as the market continues to evolve. Recent updates include:
whats ahead for the U.S. insurance market? Outlook for 2013;
a sample letter for agents to prepare clients for potential changes in their premium or policy coverages;
predictive modeling trends;
updated legislative/regulatory information;
latest exportable lists; and
market information (i.e., PIAs MarketBase Program, PIAs BusinessLink Program, etc.).
"The Market Transition Tool Kit continues to evolve as the insurance market continues to change," said Diane Fowler, executive director of PIACT, PIANH, PIANJ and PIANY. "PIA is committed to helping its members explain these changes to their clients. The tool kit also provides valuable information to members who may not have been a part of the insurance industry during the last hard market."
The Market Transition Tool Kit features support materials about the changing market, designed to be shared with agency clients in advance of their renewal, as well as a compendium of industry information on market trends. It also includes state-specific resources on policyholder protection laws; agency termination laws; excess- and surplus-lines requirements; definitions; customer-education resources; and more. This PIA-member benefit is available at www.pia.org/IRC/markettransition/.
PIACT, PIANH, PIANJ and PIANY are trade associations representing professional, independent insurance agencies, brokerages and their employees throughout their respective states.
-30-