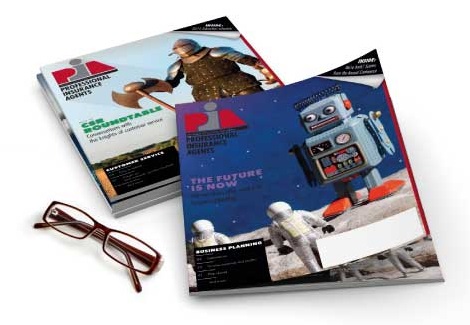 Aug 16, 2018
Benson to receive Jim Goodman Memorial Lifetime Achievement Award
HARTFORD, Conn.—The 2018 Jim Goodman Memorial Lifetime Achievement award, the highest honor bestowed by the Connecticut Young Insurance Professionals, will be given to the Professional Insurance Agents of Connecticut past president James Benson, CPCU, on Sept. 27 at the fifth annual CTYIP Industry-wide Golden Gala Awards Night at the New Haven Country Club, Hamden, Conn. This award is named for PIACT past president Jim Goodman, who was an officer and president of both PIACT and CTYIP. Jim passed away in 2014 after a long, hard-fought illness. Benson is executive vice president and partner of Merit Insurance Inc., in Shelton, Conn.
Benson served as PIACT president in 2001-02, and as CTYIP president in 1996-97.
"With over 30 years in the industry, Jim has demonstrated a deep level of dedication to our industry and his community," said Katie Bailey, CPIA, ACSR, CLCS, CTYIP president. "It is an honor to recognize him."
Benson started his career at Merit Insurance in 1988 and became a partner in 1992. He earned his Chartered Property Casualty Underwriter designation in 1994, and subsequently taught CPCU courses for the CPCU organization.
Active in his community, Benson serves on the Economic Development Council in Stratford, Conn. and is on the board of directors at Mill River Country Club. He has served as president of the Bridgeport Chamber of Commerce and is a member of the Bridgeport Regional Business Council. Benson also is an ambassador for the Sterling House, a multi-service community center, serving more than 8,000 children, teenagers and adults per year through a variety of services including: pre-school, after school, summer day camp, athletics (soccer, basketball, lacrosse and more), community services, positive youth development, food pantry and referral resource center, music and art lessons, and adult programs to the residents of Stratford and the greater Bridgeport area.
PIACT is a trade association representing professional, independent insurance agencies, brokerages and their employees throughout the state.

-30-