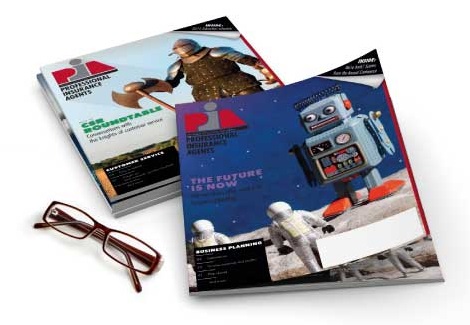 Mar 19, 2012
Connecticut Insurance Commissioner talks oversight, state significance at PIACT Annual Convention
Mashantucket, Conn.-Connecticut Insurance Commissioner Thomas B. Leonardi reviewed his first 14 months in office and shared his thoughts about industry and oversight and current legislation during the states short session as part of his keynote address to the Professional Insurance Agents of Connecticut Inc.s Annual Convention, Friday, March 16 at the MGM Grand at Foxwoods in Mashantucket, Conn.
Thanking the association for the opportunity to speak, Commissioner Leonardi noted Gov. Dan Malloys commitment to the state and his support of the industry. Sharing that his return to the state as commissioner was prompted by what he characterized as "an exciting and significant time for the state of Connecticut and the industry," he remarked that federal and international activities will impact the industry and its clients throughout state, including the health and property/casualty fields, in "a dramatic way."
Leonardi discussed Connecticuts rich history in the insurance industry as one of the oldest insurance departments, formed in 1865, and lamented that he often hears people say the state "used to be the insurance capital." "We have to stop feeling sorry for ourselves," he said. "We are the insurance capital and I, and I know the governor, will make sure that continues."
To demonstrate the states significance in the industry, Leonardi cited that Connecticut currently is recognized as "sixth or seventh in insurance production in the world." He told the audience that Connecticut has the highest concentration of insurance jobs, and the city of Hartford has the highest concentration of actuaries, in the world. On a per capita basis, he said, Hartford is the third-largest metro area per capita, behind only Oslo, Norway and Californias Silicon Valley. And, Bridgeport, Conn., he said, is number five.
"We are trying to fix problems without over-regulating, or requiring too much capital investment so that it doesnt drive out companies because they cant afford to do business," he said. "We want to regulate appropriately, holistically and not have a knee-jerk reaction."
The Commissioner also discussed current bills in state legislature. Noting the short session, he said one of the top priorities is H.B.5230, which would address the inconsistencies among carriers with regard to hurricane deductibles. He has urged the Legislature not to pass the law, as the CID bulletin issued post-Irene clarifies that carriers should identify a hurricane as when a warning by national weather service has been issued and the state experiences sustainable winds of 74 miles per hour.
He also discussed H.B.5386, a consumer protection bill that PIA and the Commissioner both support, which includes a provision that would allow producers to file excess-and-surplus lines affidavits electronically, eliminating the need to physically file them.
He said the department will continue to oppose S.B.318, a bill to eliminate single-limit liability for auto policies, saying it is "bad for consumers and reduces consumer choice."
With regard to H.B.5487, concerning health care for small businesses, which is of interest to agents and brokers as small businesses; Leonardi said he has not taken a position, but provided input to lawmakers about it. Federal health care reform will have higher premiums for younger people; and because the bill does not make any adjustments for that, the commissioner suggested graded implementation over time instead. Further, he contended, many issues in this bill will be moot after two years when federal bill is implemented.
The commissioner also discussed what he called the "enormous undertaking" of the federal requirement of implementing a health-care exchanges, and received welcome applause to his clear statement that he believes it is "very important that health insurance should be sold only by registered agents."
Finally, he discussed the CIDs efforts to increase communication and outreach, including the production of public service announcement that stresses the importance of getting an annual "Insurance Checkup," by urging consumers to speak with their agents once a year to review and understand their coverage. He also noted the promotion of the Departments 800-number Consumer Helpline, a special Web page that offers resources and FAQs for seasonal risks and agencys increased use of social media including Twitter, Facebook and YouTube.
A video of the Commissioners speech will be posted on the PIACT website at www.pia.org/CT.
The PIACT Annual Conference is the largest industry gathering of insurance industry professionals in the state, hosting some 500 agents, company representatives, exhibitors and other insurance industry professionals. Offering attendees the opportunity to participate in educational seminars; network and view the latest insurance products and services available during the expanded trade show, featuring more than 70 exhibitors. In addition to the numerous education sessions, the association presented its 2012 Distinction of Professionalism Awards, honoring the industrys most dedicated professionals.
PIACT is a trade association representing professional, independent insurance agencies, brokerages and their employees throughout their respective states.
-30-