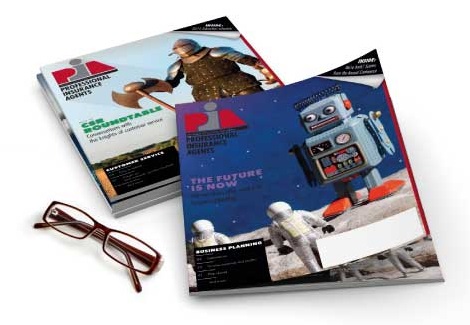 Jan 9, 2013
PIACT seeks insurance industry stars--Nominate someone today!
HARTFORD, Conn.-The Professional Insurance Agents of Connecticut Inc. is calling for nominees for its 2013 Distinction of Professionalism Awards. These three awards will be presented at the upcoming PIACT Annual Convention, March 14-15, 2013, at the MGM Grand at Foxwoods. Nominations for the Company Person of the Year and Community Service Award are due Friday, Feb. 1, 2013. Nominations for the Professional Agent of the Year are due Sunday, Feb. 10, 2013.
Each year, PIACT honors insurance professionals who exemplify the qualities and actions that serve as a model of excellence in the insurance industry and for the independent agency system. Awards for which nominations are being sought include:
Professional Agent of the Year: This award is presented to an agent who demonstrates excellence and achievement in insurance marketing and service; exhibits a personal commitment to professionalism; and contributes to PIACT and the local community.
Company Person of the Year: This honor is awarded to a person who embodies qualities that best foster sound working relationships between insurance agents and companies.
Community Service Award: This distinction is bestowed upon the agent who took on a leadership role in a significant activity for the betterment of the community and its individuals.
Nominators are asked to provide support for each of their nominations, which can include, but is not limited to, the following: contribution to the industry; support of PIA; community involvement; employment history; and education.
If you know a deserving candidate(s), you can nominate an individual(s) via PIACTs website (www.pia.org). From the associations home page click "Nominations open!" under "Whats New" on the right-hand side of the screen.
PIACT is a trade association representing professional, independent insurance agencies, brokerages, and their employees throughout the state.
-30-