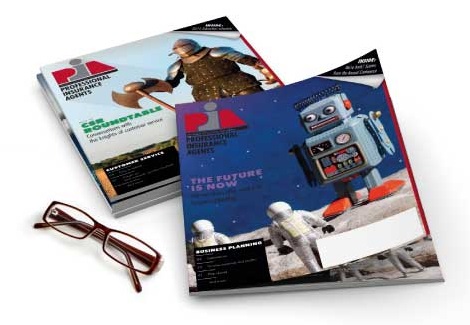 Mar 12, 2015
PIACT honors Russell as Professional Agent of the Year
HARTFORD, Conn.–Augusto Russell, CIC, of Farmington, Conn., received the Professional Insurance Agents of Connecticut Inc.s Professional Agent of the Year award during the associations Annual Business Meeting at Foxwoods in Mashantucket, Conn., March 12.
Russell is a partner with May, Bonee & Walsh Inc. in Glastonbury, Conn.
The Professional Agent of the Year award is given to an agent who has demonstrated excellence and achievement in insurance marketing and service; has shown a personal commitment to professionalism; and has contributed to PIA and the community.
"Augusto has demonstrated a deep level of dedication to our industry and his community. He has earned the respect and trust of his colleagues, customers and neighbors," said Teri Walsh, newly elected president of PIACT. "He worked tirelessly in a collaborative effort with Goodwin College to provide training and education for students to explore pathways to rewarding careers in the insurance field. PIACT is honored to give him this award."
An active member of PIACT since 2005, Russell served as president for 2013-14; as vice president of the association for 2011-13; treasurer for 2010-11; and as secretary for 2009-10. He also is chair of the Administrative/Nominations Committee and a member of the Executive/ Budget & Finance and Legislative/Business Issues Committees.
Active in his community and in his church, the Greater Hartford Church of Christ, Russell serves on the board of directors for several organizations. Russell recently was appointed to the Farmington Economic Development Commission. He also is a member and past president of the Farmington Rotary Club and Boston Tufts Alumni Association.
PIACT is a trade association representing professional, independent insurance agencies and their employees throughout the state.
-30-