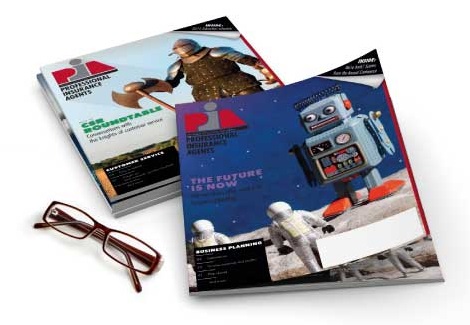 Apr 21, 2010
Spring Fling features social media experts, education
CONCORD, N.H.–The Professional Insurance Agents of New Hampshire Inc. will host its second-annual Spring Education Fling, May 18, 2010, at the Radisson Hotel, Manchester, N.H. In addition to continuing-education opportunities, PIANH members will hear from noted small-business marketing experts on harnessing the power of social media in their agencies.

"Whether agents like it or not, their clients are utilizing social media tools for their daily communications," said Stanley Pollack, CIC, PIANH president. "It is important for us to be aware of these trends and learn how to best incorporate them into our marketing plans."

Rene Fellows, ClearPoint Marketing Communications, William MacDonald and Len Printz, both of Siphon Marketing, join forces for an interactive keynote presentation, sharing the tools and strategies agencies can use to gain qualified leads, drive consumers to their website and how to successfully engage them using the power of social media. The trio will discuss the most popular tools in social media, such as Facebook, Twitter and YouTube, as well as some creative solutions that can bring a whole campaign together.

The event also features four education courses, giving attendees the opportunity to earn up to seven continuing-education units. The sessions, all approved for CEU in New Hampshire, include:
9 a.m.-12:30 pm.: Avoiding errors and omissions, taught by Steven Lyon, CPCU, CIC, CRM, AAI, ARM, AIS, CRIS; or Do you know what your clients are doing? (business in the home, renting recreational vehicles on vacation, etc.), instructed by Irene Morrill, CPCU, CIC, CRM, CRIS, CPIW, LIA, ARM.
2-5 p.m.: Projecting ethics to your competitive advantage, presented by Steven Lyon; or Commercial lines potpourri, led by Irene Morrill.
The daylong event also includes a networking continental breakfast, sponsor showcase and keynote luncheon. Additionally, each PIA member who attends will get a free education registration pass for the PIANH Fall Education Festival, a $130 value.

For more information on the Spring Education Fling, contact the Education Department at (800) 424-4244, or visit www.pia.org/EDU/extras/nhspringeducfling.shtml.
PIANH is a trade association representing professional, independent insurance agencies, brokerages and their employees throughout the state.

-30-