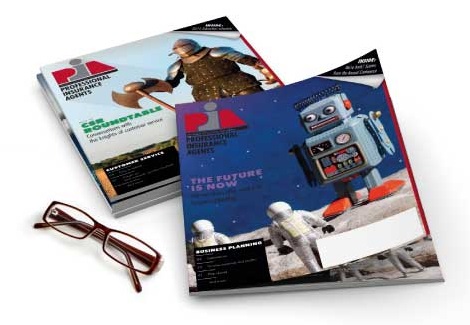 Sep 9, 2011
PIANH past President Jeffrey Foy tapped for state commission
CONCORD, N.H.–Jeffrey Foy, past president of the Professional Insurance Agents of New Hampshire Inc., was appointed by Speaker of the House William OBrien, R-4, to serve on the Economic Strategic Commission to study the relationship between New Hampshire businesses and state government.
Foy served as PIANH president for 2003-04, as well as chairing the Government Affairs Committee, and serving on the Nominations, Executive Budget & Finance committees. As a member of the Economic Strategic Commission, law S.B.92 charges him "to examine all aspects of the business to government relationship and establish measures to further economic development, capital formation, business assistance, infrastructure development, physical and intellectual protections and equal due process in conflict resolution through legislative initiatives."
As the chief operating officer of the Foy Insurance Group in Exeter, Foy has nearly 25 years of experience in the insurance industry and in the New Hampshire business community. He volunteers his time with two local memorial golf tournaments, and with the Seacoast Repertory Theatre in Portsmouth. He graduated from the University of New Hampshire and currently resides in East Kingston with his wife and two daughters.
PIANH is a trade association representing professional, independent insurance agencies, brokerages and their employees throughout the state.
-30-