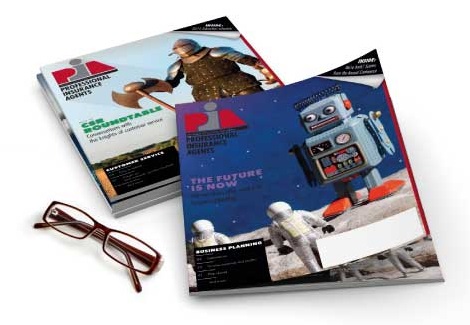 Jun 15, 2018
34th annual Fun Run brings PIANJ-YIP, PIANJ contributions to Special Olympics NJ to $4 million
ATLANTIC CITY, N.J.—The New Jersey Young Insurance Professionals continued its 34-year tradition of raising money for Special Olympics New Jersey during its Fun Run on the Boardwalk of Atlantic City. Tuesday's event, which was part of the PIANJ/PIANY Annual Conference, raised nearly $113,000, which brings its grand total, in conjunction with the PIANJ Golf Open, to $4 million raised for SONJ.
"For more than three decades, PIANJ-YIP has been committed to helping thousands of Special Olympics athletes have the opportunity to train and take part in various events," said PIANJ-YIP newly elected President Logan True, CRIS.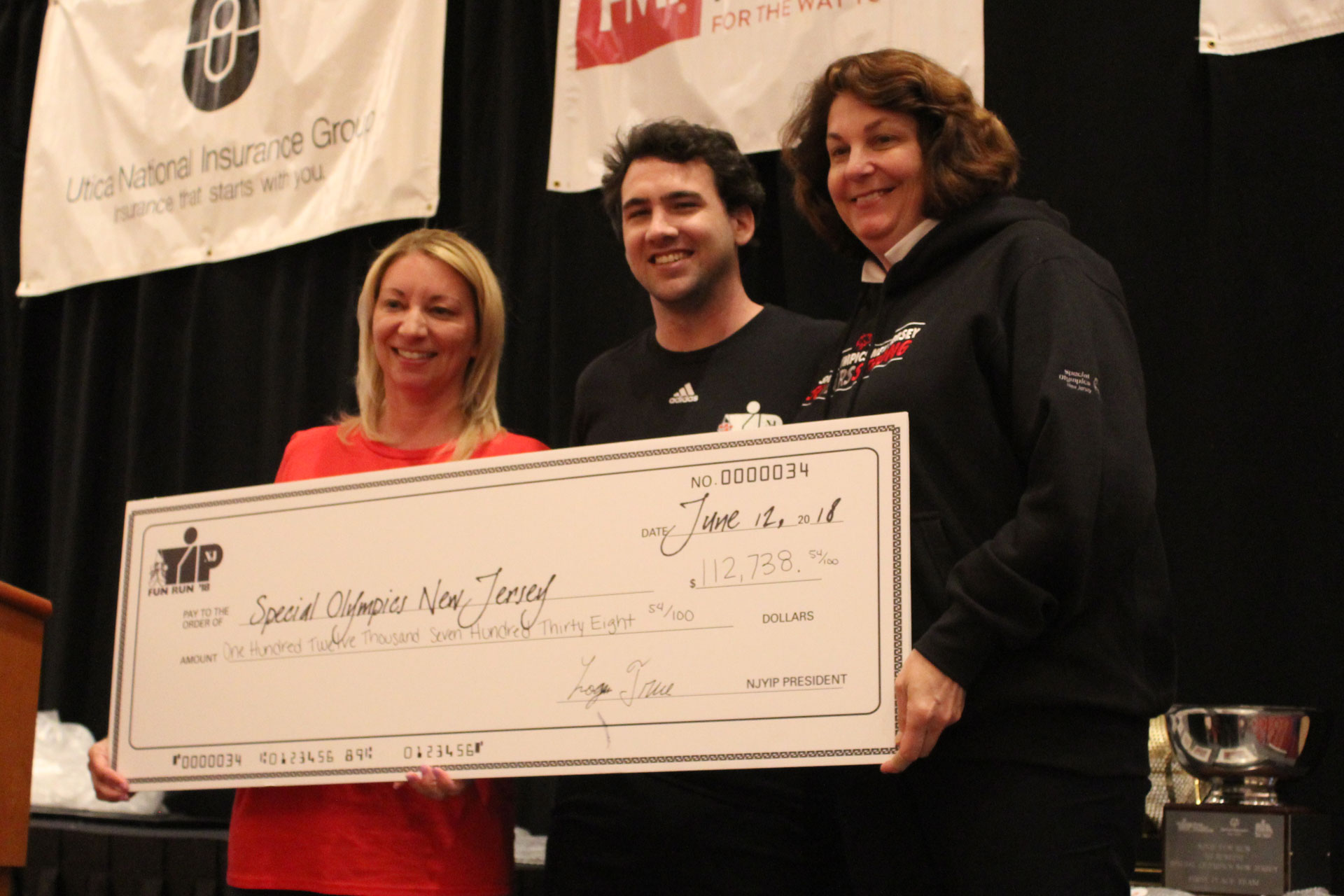 (L-R) Lisa Glesias, from FMI; Logan True, PIANJ-YIP president; and Heather Andersen, president and CEO for Special Olympics New Jersey.
Nearly 110 runners took part in the five-kilometer race. Franklin Mutual Insurance Co.'s Kyle Price finished first for the men with a time of 16:45; Alysse Merullo, a member of the Maiden Re team, finished first for the women with a time of 25:24.
"It is amazing to see how far this event has grown over the past 34 years with our long-standing partner," said President and CEO for Special Olympics New Jersey Heather Andersen. "The New Jersey Young Insurance Professionals continue to raise the bar each year and we greatly appreciate the relationship with them and the entire PIANJ. The Special Olympics movement thrives on the support of corporate partners such as the PIANJ-YIP and as we celebrate our 50th Anniversary, we look forward to working together to mold future generations."
In terms of fundraising, FMI, a major-event sponsor for many years, was the company that raised the most money, contributing more than $85,000 to the Fun Run total. During the annual conference, FMI also received the Community Service award from the Professional Insurance Agents of New Jersey for its commitment to the Fun Run and other events. Other top fundraisers included: Jimcor Agencies, top agency; and Jordana Nester of Maiden Re as top individual.
The New Jersey Young Insurance Professionals is an organization dedicated to the professional and personal growth of newcomers to the insurance industry. It is an affiliate of Professional Insurance Agents of New Jersey, a trade association representing professional, independent insurance agencies, brokerages and their employees throughout the state.
Special Olympics New Jersey provides year-round sports training and athletic competition in 24 Olympic-type sports for more than 25,000 children and adults with intellectual disabilities, completely free of charge, giving them continuing opportunities to develop physical fitness, demonstrate courage, experience joy and participate in a sharing of gifts, skills and friendship with their families, other Special Olympics athletes and the community. Visit www.sonj.org for more information. In 2018, Special Olympics New Jersey is celebrating its 50th Anniversary. Over the past 50 years, Special Olympics New Jersey has changed the lives and hopes of thousands of individuals with intellectual disabilities throughout New Jersey. For more information and to see how you can celebrate, visit 50yearssonj.org.
-30-