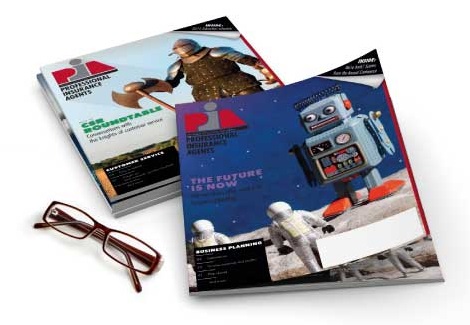 May 17, 2010
Agents can play to win at PIA's Joint Annual Conference
Northeasts largest industry conference to offer CE, networking and more
GLENMONT, N.Y.–The Professional Insurance Agents of New Jersey and Professional Insurance Agents of New York State Inc. will convene for their Joint Annual Conference, the Northeasts largest gathering of insurance industry professionals, June 13-15 at the Trump Taj Mahal, Atlantic City, N.J. Some 2,000 agents, company representatives, exhibitors and other insurance industry professionals attended the event last year.

"The joint annual conference is the must-attend event of the year for all industry professionals throughout the region," said William R. Vowteras, CPIA, PIANJ president. "The conference offers attendees the opportunity to participate in educational seminars; attend social events; and view the latest insurance products and services available during the expanded trade show, which has sold out for the past nine years."

The event also features nine continuing-education sessions for industry professionals to maintain licenses and stay abreast of important issues themselves and their clients. All of the courses approved for both New Jersey and New York state CE credits.

"Insurance professionals face a wide variety of issues in todays marketplace," said Kevin M. Ryan, CIC, PIANY president. "The conference will provide ample opportunity for agents to obtain the cutting-edge knowledge they need to enhance their businesses."

The education sessions will open Sunday, June 13, with the timely session Navigating generational gaps in your agency and in the insurance marketplace, led by PIANY President-elect Donna Chiapperino, from 1-4 p.m. The course will give attendees a look at how generational differences impact todays Main Street agent.

On Monday, June 14, participants can choose from three concurrent education sessions in the morning, as well as four different seminars in the afternoon. The Monday morning schedule
(8-11 a.m. unless otherwise noted) is as follows:
Exploring business income (8-10 a.m.), hosted by Steven D. Lyon, CPCU, CIC, CRM, AAI, ARM, AIS, CRIS
Current economic trends and their effect on the insurance industry, taught by Sheldon Hansen, CIC, CRM
So, you want to go paperless!, presented by Jack Monahan, CIC, CLU, ChFC, CPIA, AAM
The Monday afternoon schedule (2-4:45 p.m. unless otherwise noted) is as follows:
Data breach–privacy compliance and coverage, hosted by Cathy Trischan, CPCU, CIC, AU, AAI, CRM, CRIS
Issues in insuring coastal properties, presented by Sheldon Hansen
Insurance to value and adequate liability limits, taught by Steven D. Lyon
Economics of customer service: retention, referrals and E&O (2:30-4:30 p.m.), hosted by Jack Monahan
The education sessions will conclude Tuesday, June 15, with Cathy Trischans session Ethical issues in E&O, from 9:30 a.m.-12:30 p.m.
PIA will also present its 2010 Distinction of Professionalism awards, honoring the industrys most dedicated professionals. Attendees also have access to the expansive industry trade show, featuring more than 150 exhibitors. The event will conclude Tuesday with the 26th annual Fun Run to benefit Special Olympics New Jersey along the boardwalk, hosted by the New Jersey Young Insurance Professionals.

For more information, or to register, for the PIANJ/PIANY Joint Annual Conference, visit the event Web site at www.pia.org/events/conf/nynj/index.shtml; or contact the PIA Education and Conference Department at (800) 424-4244 or conferences@pia.org.
PIANJ and PIANY are trade associations representing professional, independent insurance agencies, brokerages and their employees throughout their respective states.

-30-