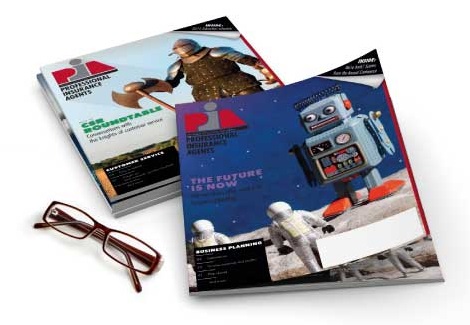 Jun 14, 2010
Scott named Young Insurance Professional of the Year
ATLANTIC CITY, N.J.-Kristen Scott, CPIA, of Wharton, N.J. was named Young Insurance Professional of the Year at the Professional Insurance Agents of New Jersey and New York states Joint Annual Business Conference at the Trump Taj Mahal Resort Casino in Atlantic City, June 13-15. Scott is assistant vice president of Chamber Insurance Services LLC in West Orange, N.J.
The award is bestowed by New Jersey Young Insurance Professionals to an individual who exemplifies a commitment to professionalism, networking and service and whose actions have served to improve the NJYIP organization.
An active member of NJYIP, Scott served as president for 2007-09; vice president in 2006-07. She currently serves as chairperson of the NJYIP Membership Committee and also is chair of the joint PIA/NJYIP Task Force. In 2006, Scott received NJYIPs Director of the Year award which is given to an individual who actively supports and works for the goals and objectives of the NJYIP. Scott was honored for her progressive leadership, attention to responsibilities and tireless work ethic.
"Kristens dedication and reliability in serving the needs of our membership, along with her commitment and energy to advance the insurance profession, is a hallmark of her professionalism," said Danielle Priori, president of NJYIP.
NJYIP is an organization dedicated to the professional and personal growth of newcomers to the insurance industry. It is affiliated with PIANJ, a trade association representing professional, independent insurance agencies and their employees throughout the state.
-30-