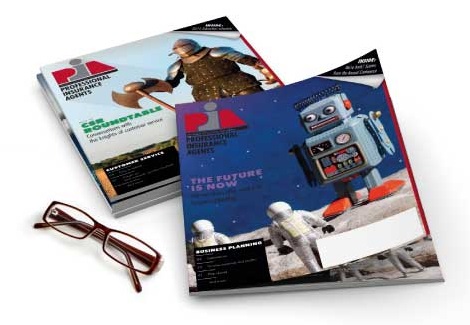 Jun 9, 2014
Blum elected PIANJ secretary
ATLANTIC CITY, N.J.-Bruce Blum of Somerset, N.J., was elected secretary of the Professional Insurance Agents of New Jersey at the associations annual business meeting at the Trump Taj Mahal Resort Casino in Atlantic City. Blum is vice president of Blum & Walsh Group Inc., a division of T.E. Freuler Agency in Somerset, N.J.
Blum is an active member of PIANJ, serving on the Business Issues and Executive/Budget & Finance Committees. He also is a member of the Industry Relations subcommittee.
Blum was appointed as a delegate to the White House Conference on Small Business representing the 11th district by Congressman Rodney Frelinghuysen, R-11.
Active in his community, Blum belongs to the New Jersey Masons; Livingston area Chamber of Commerce; the Northern New Jersey Scottish Rite; The Fraternal Order of Police New Jersey Lodge #46; and the Metro Business Alliance. He also is active in the Moorestown community as a grief leader for Helping Other People Evolve Inc., which helps recently widowed persons of all ages in evolving through the natural stages of grief with support and encouragement for the future and by providing essential information helping them to set and achieve new goals for living.
PIANJ is a trade association representing professional, independent insurance agencies, brokerages and their employees throughout the state.
-30-