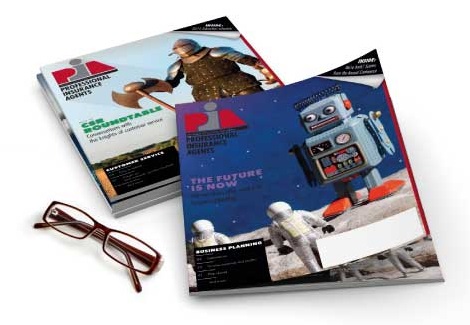 Jun 9, 2014
Tippy elected president of PIANJ
ATLANTIC CITY, N.J.-Glenn Tippy, CPCU, CLU, of Mountain Lakes, N.J., was elected president of the Professional Insurance Agents of New Jersey at the association's annual business meeting held at the Trump Taj Mahal in Atlantic City.
Tippy is president of Gerrity, Baker, Williams Inc., in Flanders, N.J.
An active member of PIANJ, Tippy served as vice president in 2011-14 and secretary/treasurer from 2010-11. He is vice president of the Government and Industry Affairs Committee and a member of the Executive/Budget & Finance Committee and the Diversity Subcommittee. In 2009, Tippy was honored by PIANJ with its Director of the Year award. This award is presented to a member of the associations board of directors who has contributed remarkable time and talent to help support PIANJ and its many programs.
In his community, Tippy is the former mayor of Mountain Lakes, N.J. and he serves as vice chair of the New Jersey state council of the conservation group, Trout Unlimited. Tippy also was chairman of the board of the Warren County Chamber of Commerce and is vice president of the Hackettstown Regional Medical Center Foundation board of directors.
PIANJ is a trade association representing professional, independent insurance agencies, brokerages and their employees throughout the state.
-30-