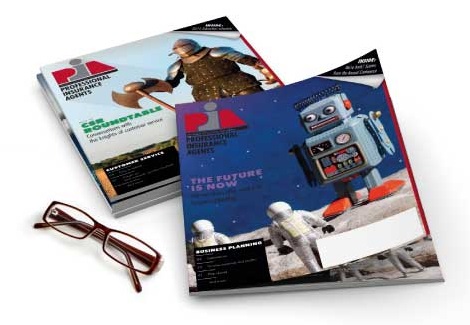 Jun 6, 2015
Miller receives presidential citation from PIANJ
GLENMONT, N.Y.-W. Scott Miller CIC, AAI, account executive for Borden Perlman Salisbury & Kelly in Ewing, N.J., was recognized with a presidential citation from the Professional Insurance Agents of New Jersey, during the PIANJ/PIANY Annual Conference at Ballys Park Place Casino, June 7-9, in Atlantic City.
The citation was given in appreciation for Millers ongoing efforts to help guide the association and implement programs to benefit its members and for his ongoing and unwavering support of New Jerseys professional insurance agents.
"Scott has been a respected and effective leader in the insurance industry for decades. There are numerous examples PIA can cite, for which he has helped PIANJ serve its members," said Glenn Tippy, CPCU, CLU, outgoing president of PIANJ. PIANJ is proud to present him with this presidential citation."
A PIANJ member for nearly 40 years, Miller has served or chaired virtually every PIANJ committee. He also retired this year as assistant treasurer of PIA Management Services Inc., the umbrella corporation that manages the Glenmont, N.Y.-based Professional Insurance Agents.
In 1990, Miller was named Committee Chair of the Year. This award recognizes the time and effort agent volunteers give to help guide the association and implement programs to benefit its members. In 1996, he received the Professional Agent of the Year award, which recognized his excellence and achievement in insurance marketing and service and his personal commitment to professionalism and has contributed to PIA and the community. In 2001, Miller received the Distinguished Insurance Service award, which recognizes an individual who has established a history of service, dedicated leadership and attention to the concerns of independent agents and their clients.
PIANJ is a trade association representing professional, independent insurance agencies and their employees throughout the state.
-30-