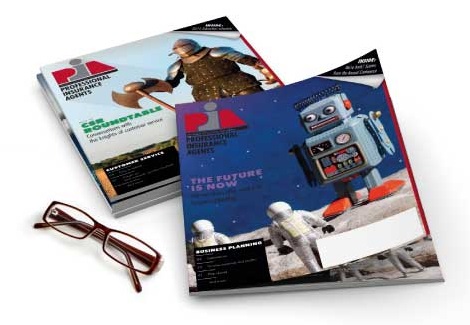 Jun 5, 2016
PIANJ elects officers for 2016-17
ATLANTIC CITY, N.J.—Officers of the Professional Insurance Agents of New Jersey for 2016-17 were elected today during the association's annual business meeting at the PIANJ/PIANY Annual Conference, at Harrah's, Atlantic City, N.J.
Donald F. LaPenna Jr., of Cranford, N.J., was elected president. LaPenna is president of Donald F. LaPenna Associates Inc., in Clark, N.J.
Kacy Campion Renna, CIC, of Wall Township, N.J., was re-elected vice president. Renna is CEO of Connelly, Campion, Wright in Belmar, N.J.
Lloyd H. "Rip" Bush Jr., of Fair Haven, N.J., was re-elected vice president. Bush is a producer for Keer & Heyer in Point Pleasant Beach, N.J.
Bruce Blum of Somerset, N.J., was elected vice president. Blum is vice president of Blum & Walsh Group Inc., a division of T.E. Freuler Agency in Somerset, N.J.
Steven C. Radespiel of Hillsdale, N.J., was elected treasurer. Radespiel is president of Insurance Center of North Jersey in Hackensack, N.J.
Michael DeStasio of Iselin, N.J., was elected secretary. DeStasio is executive vice president of The Insurance Centers in Clark, N.J.
Charles Caruso, CIC, CPIA, of Beachwood, N.J., will serve as immediate past president. Caruso is senior vice president of Herbert L. Jamison & Co. LLC/Jamison Insurance Group in Cranford, N.J.
PIANJ is a trade association representing professional, independent insurance agencies, brokerages and their employees throughout the state.
-30-