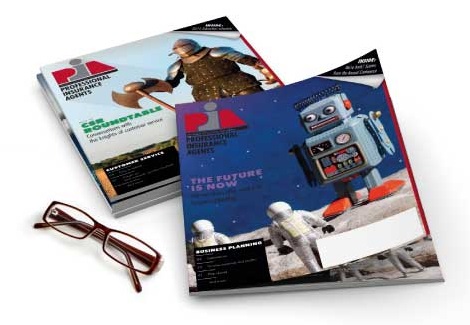 Jun 10, 2018
PIANJ honors Catranis with Distinguished Insurance Service award
TRENTON, N.J.—Steve Catranis, senior vice president of Cumberland Insurance Group, received the PIANJ 2018 Distinguished Insurance Service award at the Professional Insurance Agents of New Jersey and New York's Annual Conference, June 10-12 at Harrah's Resort and Casino in Atlantic City.
This award is presented to an individual with a history of service to the American agency system and PIANJ.
Catranis is an industry veteran of more than three decades, having entered the industry in 1974 and joining Cumberland Insurance Group in 1981. He will retire from Cumberland Insurance this July. PIANJ recognized Catranis with its Company Representative of the Year award in 1985. His participation and support of PIA continues as he has long participated in the PIANJ-YIP Fun Run for Special Olympics as a runner and fundraiser, and he is currently active on the association's Carrier Advisory Council.
"Steve has been a valuable asset to the insurance industry during his tenure, and PIANJ always appreciated his willingness to meet with us to discuss the issues that were central to the industry and the insurance-buying public," said PIANJ President Kacy Campion Renna, CIC.
The three-day conference allows individuals to choose from six different education sessions and earn continuing-education credits, attend networking opportunities and participate in a sold-out trade show.
PIANJ is a trade association representing professional, independent insurance agencies and their employees throughout the state.
-30-