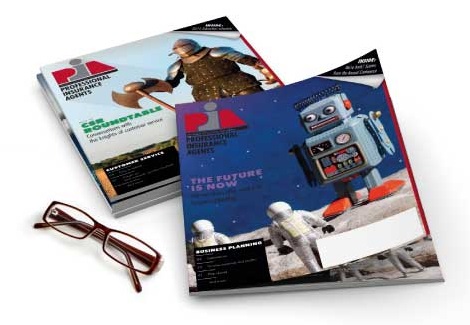 Sep 13, 2018
New York Young Insurance Professionals elect officers and directors
GLENMONT, N.Y.—The New York Young Insurance Professionals elected its 2018-19 officers today at its annual business meeting in Glenmont, N.Y.
Dina Bruno, CPIA, of Main Street America/NGM in Wantagh, N.Y., was elected president;
Anna Kodryanu, CPCU, ARM, of Burns & Wilcox in New York, N.Y., was elected vice president of membership;
Ed Chadwick of Russell Bond & Co. Inc., in Buffalo, N.Y., was elected vice president of programs;
Audrey Carlson of Superior Payment Plan LLC, Buffalo, N.Y. was elected treasurer;
Michael Ascher, WCP, of AmTrust North America, New York, N.Y. was elected secretary.
Jason Bartow, AAI, CPIA, of Eugene A. Bartow Insurance Agency in Deer Park, N.Y., will serve as immediate past president.
In addition to the officers above, NY-YIP also elected six individuals to its board of directors:
Marshall Glass of Iroquois Group in Astoria, N.Y.; Ryan Kelly of New York Central Mutual in Edmeston, N.Y.; Tim Madden of Honig Conte Porrino Insurance in New York; Tyler Molina of Lawley Service Inc., in Buffalo, N.Y.; Scott Richards of Sentinel Solutions in New York, N.Y.; and Ian Sterling, CLCS, of Sterling & Sterling Inc. in Woodbury, N.Y.
NY-YIP is an organization dedicated to the professional and personal growth of newcomers to the insurance industry and an affiliate of Professional Insurance Agents of New York State Inc., a trade association representing professional, independent insurance agencies, brokerages and their employees throughout the state.
-30-