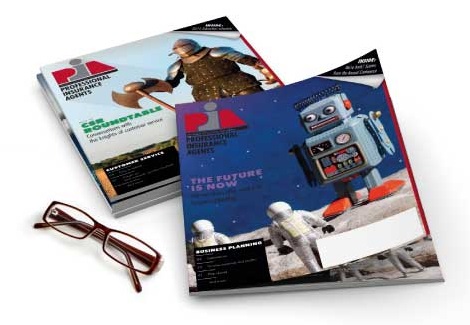 Sep 13, 2018
Savino receives Professional Agent of the Year from PIANY
GLENMONT, N.Y.— Richard A. Savino, CPIA, CIC, managing partner and CEO of Warwick Resource Group in New York, N.Y. received the Professional Insurance Agents of New York's Professional Agent of the Year award during the association's annual board of directors dinner, Sept. 13, 2018.
The Professional Agent of the Year award is given to a professional, independent agent who has demonstrated excellence and achievement in insurance marketing and service; has shown a personal commitment to professionalism; and has contributed to PIA and the community.
"Rich is an effective and respected leader in the insurance industry," said Fred Holender, CLU, CPCU, ChFC, MSFS, president of PIANY. "His service to our profession is unique and extensive. Throughout his career, he has demonstrated a deep level of dedication and has earned the respect and trust of his colleagues and clients. PIANY is honored to give him this award."
Currently, Savino is PIANY's National Director. Active in the association, Savino served as president in 2011-12 and is chairperson of PIANY's Political Action: Executive; and Governing Committees. He also is a member of the Company/Industry Relations, Government Affairs and Nominations Committees. He is vice chairperson of PIA Management Services Inc., the umbrella corporation that manages the Glenmont-based Professional Insurance Associations of New York, New Jersey, Connecticut, New Hampshire and Vermont.
Active in the industry, Savino has been involved in the insurance industry for nearly 40 years and is an expert in the construction industry and related trades. He is past vice president and served on the board of directors for the Rockland County Builders and Remodelers Association and is on the board of directors for the Builders Association of the Hudson Valley. He is a member of the American Insurance and Marketing Society Board and also is a speaker for PIA and the International Risk Management Institute. He is one of the founders of InsureHelp.com, a "virtual" firm for MGA & Brokers aggregating specialty products offered through independent agencies. In 2005, Savino received the National Producer of the Year award from the AIMS.
Active in his community, Savino served on the Strategic Planning Board of the Greater Hudson Bank and is past president of the Congers Valley Cottage Rotary Club, serving on their board of directors. He received the Paul Harris Fellowship Award, honoring his many contributions to the Rotary. He also is a member of the Warwick Rotary Club and is active in the Central Orange Italian American Association. Savino also is a member of the County of Rockland Board of Consumer Protection for Contractor Licensing.
PIANY is a trade association representing professional, independent insurance agencies and their employees throughout the state.
-30-