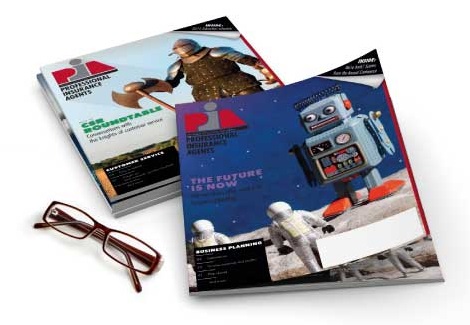 Sep 13, 2018
PIANY honors Parsons with Community Service award
GLENMONT, N.Y.—John C. Parsons II, CIC, CPIA, AAI, received the Community Service award at the annual board of directors dinner being held Sept. 13, 2018. He is executive vice president of Parsons & Associates Inc., in Syracuse, N.Y.
The PIANY Community Service Award recognizes individuals who demonstrate a significant commitment to the improvement of his or her community.
An active member of his community, Parsons is a member of the organizing committee for the Central New York Tour de Cure, which works to raise awareness of diabetes, funds for camps for children with diabetes and research for a diabetes cure and he is also a long-time blood donor, having donated over 10 gallons of blood over the years.
Parsons is a past Flotilla Commander and boating safety educator in the US Coast Guard Auxiliary. An Auxiliarist since 1982, he currently is a member of Flotilla 2-1 based in Phoenix, N.Y. He is a Certified Safe Boating Instructor by the N.Y. Parks, Recreation & Historic Preservation Department.
Active in PIANY, Parsons is an active past president, serving as president in 2016-17. Currently, he is a member of the Company/Industry Relations and Government Affairs Committees. He also is chairperson of the Nominations Committee and the associations Syracuse Advisory Council. Parsons is a member of PIA Management Services Inc., the umbrella corporation that manages the Glenmont-based Professional Insurance Agents associations of New York, New Jersey, Connecticut, New Hampshire and Vermont.
"John has demonstrated a deep level of dedication to his community. He has earned the respect and trust of his neighbors, colleagues and clients," said Fred Holender, CLU, CPCU, ChFC, MSFS, president of PIANY. "PIANY is proud to present him with this award."
PIANY is a trade association representing professional, independent insurance agencies, brokerages and their employees throughout the state.
-30-