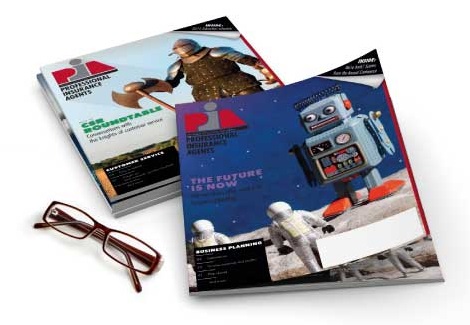 Dec 10, 2018
PIANY applauds the governor for signing p/c distance learning and business-entity license reform into law
GLENMONT, N.Y.—The Professional Insurance Agents of New York State is commending Gov. Andrew M. Cuomo for signing two pieces of legislation into law: one that allows insurance producers to take property/casualty pre-licensing courses online, and another law that synchronizes the renewal date of all insurance business-entity licenses to June 30 of odd-numbered years.
"PIANY strongly supported both of these bills and we applaud Gov. Cuomo signing this important legislation," said PIANY President Jamie Ferris, CIC, AAI, CPIA. "Every district office visit by our members and the meetings during the 2018 Albany Lobby Day helped impart the importance of these changes to our elected officials. Those efforts will now make it easier for new producers to complete pre-licensing course requirements, and simplify the business-entity licensing process for agencies across the state—which in turn allow insurance producers to be more knowledgeable and have more time to offer services to the insurance-buying public."
S.7634-A/A.9527-A, "An act to amend the Insurance Law, in relation to licensing requirements for insurance agents," makes the process of obtaining a p/c producer license much easier and less burdensome. Aspiring producers now have the option of taking the 90 hours of pre-licensing education entirely online, to allow them to complete the requirement from their office or other location convenient for them. This opens up new options for training new employees for agencies. The New York State Department of Financial Services will draft regulations and develop the process for implementation of this development.
S.6445-A/A.8484-A, "An act to amend the Insurance Law, in relation to business-entity license renewal dates," changes all insurance business-entity license renewal dates to June 30 of odd-numbered years. For agencies with multiple licenses, this will simplify the process of renewing these licenses. Instead of keeping track of multiple dates, and even versus odd years, agency principals will only need to remember June 30 of odd-numbered years for business-entity license renewals.
PIANY is a trade association representing professional, independent insurance agencies, brokerages and their employees throughout the state.
-30-