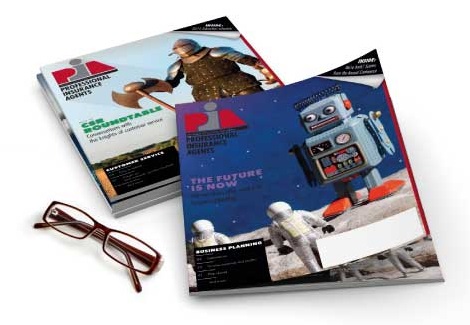 Dec 7, 2009
Agents can make connections, earn CE at PIANY's MetroRAP
BROOKLYN, N.Y.– Insurance agents have the opportunity to earn education credits, check out the latest industry trends and network with colleagues at the Professional Insurance Agents of New York State Inc.?s annual Metropolitan Regional Awareness Program. The program will be held Thursday, Jan. 28, 2010, at the New York Marriott, Brooklyn, N.Y.

?MetroRAP offers insurance professionals throughout the New York metropolitan area the opportunity to meet with colleagues and check out the latest innovations in the industry,? said Leslie Rogoff, MetroRAP committee chair. ?It is a must-attend event for professionals looking for new ideas on how to grow their business and education.?

Participants looking for continuing education credits will have the option of attending Workers? compensation–crossing state lines in the morning, hosted by Ivan Cohen, CRM, CIC, AAI, CPIA. Cohen will lead participants through an in-depth discussion covering the evolving exposure of multi-state workers? compensation, particularly in New York state and New Jersey. This class is approved for two NJ CE credits and has been submitted for NY CE credits.

In the afternoon, Cohen will instruct E&O loss prevention for insurance agents and brokers, designed to explore the principles of errors and omissions, as well as risk management strategies. This class has been submitted for NY and NJCE credits.

Other highlights of the daylong event include an expansive trade show and the New York Young Insurance Professionals? networking reception.
MetroRAP is PIANY?s first Regional Awareness Program scheduled for the year–two more are scheduled for 2010; on Long Island in April and the Hudson Valley in the fall.

For more information, please contact the PIANY?s Education and Conference Department at (800) 424-4244, e-mail conferences@pia.org or visit www.pia.org/events/conf/metrorap/.
PIANY is a trade association representing professional, independent insurance agencies, brokerages and their employees throughout the state.
- 30 -