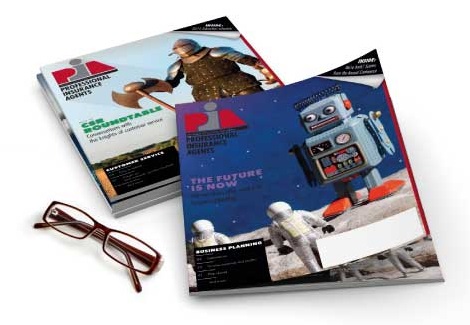 Jan 7, 2010
PIANY announces 2010 legislative agenda
Coastal insurance availability, fighting insurance fraud among priorities
GLENMONT, N.Y.–The Professional Insurance Agents of New York State Inc. has announced its legislative agenda for 2010. PIANYs comprehensive agenda, as identified by its member agents, is of importance to consumers and businesses statewide, and includes: coastal homeowners insurance availability, producer compensation disclosure, fighting auto insurance fraud and a number of other key issues.

"This years legislative priorities are of utmost importance to not only independent agents, but also their clients, the insurance-buying public of New York state," said Kevin M. Ryan, CIC, president of PIANY. "PIANY will continue to fight for legislation that will ensure that New Yorks businesses and homeowners are able to obtain appropriate, affordable insurance."
PIANYs 2010 Legislative Agenda
Coastal homeowners insurance. Among the issues important to our members this year is coastal homeowners insurance affordability and availability. PIANY plans to reissue its survey of coastal homeowners insurance to provide real market data to policymakers as they tackle this issue. The survey was last completed in 2007 and found that downstate insurance agents were seeking alternative sources of coverage, as many of their regular homeowners insurance companies continued steps to reduce exposure in downstate New York. The survey found that use of the states official last-resort market to insure coastal homes was climbing, with 51 percent of agents saying they sometimes use the New York Property Insurance Underwriting Association in 2007, compared to 47 percent in 2006, and 41 percent in February 2006.

Producer compensation disclosure. The NYSIDs draft regulation on producer compensation disclosure, published in the New York State Register on Dec. 2, though superior to prior iterations, still presents concerns for professional independent insurance agents, especially in the area of compliance. Accordingly, PIANY will continue to work throughout the public comment period with other producer and carrier associations toward further modification of the draft with the goal of eliminating compliance difficulties for its members. PIANY also will continue to reiterate its objections regarding the lack of any documented need for the imposition of the regulation on independent producers and has considered legal action at the appropriate time.

Continue fighting auto insurance fraud. A recent Insurance Information Institute analysis found that New Yorks automobile insurers saw their typical no-fault payment for the medical care of accident victims rise by 56 percent in the second quarter of 2009. The I.I.I. study went on to endorse a number of legislative changes that PIANY is pursuing as part of the NY First automobile fraud coalition, including: mandatory arbitration of no-fault claims; a repeal of the case law established by the Presbyterian Hospital case; increasing penalties for "runners;" and implementation of medical protocols for no-fault injuries.

Consumer issues. PIANY also plans to continue to work on issues associated with New Yorks out-of-state workers compensation requirements created by the 2007 workers compensation reform law; raising the current statutory threshold that enables carriers to surcharge policyholders for "fender-bender" automobile accidents; repealing the mandatory photo inspection requirements under Regulation 79; adding workers compensation to the type of insurance protected under Section 3426 of the Insurance Law; and reversing the departments position regarding the ability of agents to request cancellation of policies where a policyholders check has been returned for insufficient funds.
PIANY is a trade association representing professional, independent insurance agencies, brokerages and their employees throughout the state.

-30-